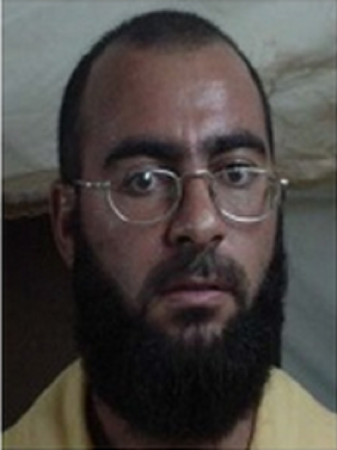 Abu Alaa al-Afri, the second-in-command in Isis and who reportedly had taken over as the proxy leader of the Islamic State after Abu Bakr al Baghdadi was injured, is claimed to have been killed in an airstrike.
A CNN report citing Iraqi officials claimed that Abu Alaa al Afri was killed in Tal Afar in an airstrike, along with a top Isis 'judge', Akram Qirbash. An unnamed source told CNN that the incident occured on 12 May.
The Iraqi claim is yet to be corroborated by the US defence department, but if proved right, could severely cripple the leadership structure of the Sunni radical group. While Pentagon confirmed that its airstrike had targeted an Isis hideout based on specific inputs, it could not confirm whether the proxy Isis leader Afri was killed in the airstrike.
In the past also, there have been reports on many occasions that claimed the death of an Isis leader, but they later turned out to be unfounded. On several occasions, Baghdadi was claimed to have been killed in airstrikes.
In April, reports had emerged that Abu Alaa Afri, a former physics teacher in Tal Afar in Niniveh, Iraq, took over the reins of the terrorist group as its proxy leader after Baghdadi was injured in an airstrike.
A Guardian report had claimed that Baghdadi was badly injured in an airstrike on 18 March in Nineveh in Iraq.
While Baghdadi has reportedly recovered, it is said that he is incapable of handling daily activities of the terror group, and hence Afri was made the stand-in leader, according to the Newsweek. Afri, who is also known as Haji Iman, was said to have enjoyed close ties with Al Qaeda leader Osama bin Laden.