With the United States and its allies taking up heavy bombings on Islamic State militants in Iraq and Syria, the militant group is now reportedly distributing study material to its followers on how to bring down AH 64 Apaches and other US warplanes.
The US Army primarily uses the Advanced Helicopter, known as AH-64 or Apaches to attack and destroy missions.
An ISIS militant familiar with the operations of the AH 64 Apache has posted a how-to guide to 'down' the attack helicopter and cause maximum harm both to the crew and the vehicle.
An Islamic State supporter, who goes by the name Nasser Al-Sharia, has posted a guide asking 'brothers' in Iraq and Syria to watch out for the Apaches.

The step-by-step guide, written in Arabic, lays down instructions for successfully trapping an Apache helicopter.
The guide, which is being shared by many on social media, notes that the best way to bring down the Apaches is by using shoulder-fired missiles. The instructors specifically asks the 'brothers' to use surface-to-air missile (SAM) -- SA-16 and SA 18 -- as both have proven useful in 'Chechnya' against Apaches.
The guide then asks the ISIS militants to carry out an ambush from a distance of 1,500 metres, while the attack helicopter should be in a 'clear line of sight.' During all this, the instructions state that a sniper should keep watch on the helicopter and take down the crew, when they try to bail out of the vehicle.
The instructions in the 'how to guide' makes it clear that the aim should be to cause maximum damage. It also asks the militants to remain calm and focused during the operation, and gives precise 'when and where to shoot details.'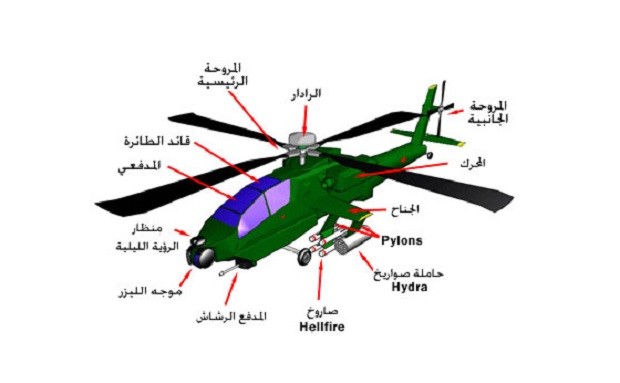 The guide comes at a time when US and its coalition forces of five Sunni Arab countries have intensified the attack on the Islamic State militants in Iraq and Syria.
On Wednesday, several of the strikes targeted an ISIS staging area, which the terrorists have been using to move equipment from one country to the other, said US Rear Admiral John Kirby, reported NY Daily News.
Early on Tuesday, US carried out around 200 airstrikes and according to UK-based Syrian Observatory for Human Rights, at least 120 militants were killed in the joint airstrike carried out by the US along with Saudi Arabia, the United Arab Emirates, Jordan, Bahrain and Qatar.