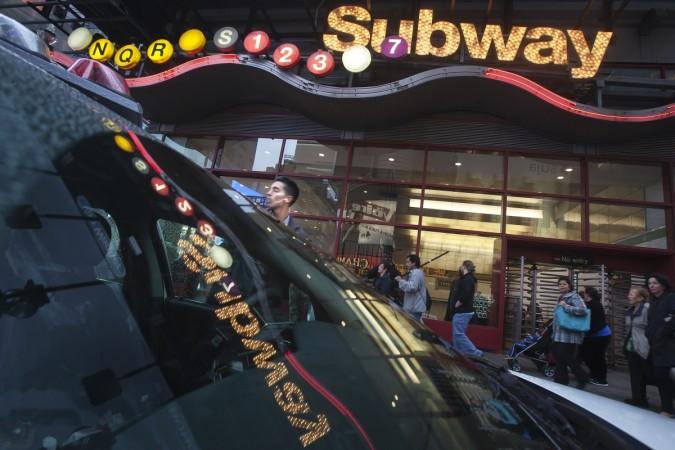 The United States has sought to downplay reports of an imminent attack on subways in New York and Paris after Iraqi Prime Minister Haider al-Abadi said his country had "credible" intelligence that Islamic State militants are planning to attack subway systems in the two countries.
The new Iraqi PM's comments were met with complete surprise by security and intelligence officials the US – with leaders of New York taking prompt actions to ensure that the nation's largest city was safe.
Intelligence sources, who were asked about the potential developments, were quick to ascertain that there was no evidence of any new, specific threat to New York City's subway system.
The city's mayor and the police commissioner also said in a news conference they assessed the Iraqi Prime Minister's "vague" statements and found no credibility on the information, the NBC noted.
Abadi said he received the information of possible threats on Thursday morning from militants captured in Iraq, concluding that it was credible. He said the attacks were being plotted from inside Iraq by "networks" of the Islamic State.
"They plan to have attacks in the metros of Paris and the US," Abadi told reporters while in New York for the annual meeting of the UN General Assembly. "I asked for more credible information. I asked for names. I asked for details, for cities, you know, dates. And from the details I have received, yes it looks credible."
Asked if the attacks were imminent, he said, "I'm not sure," CBS News reported. Asked if the attacks had been thwarted, he further said: "No, it has not been disrupted yet... this is a network."
The Associated Press initially reported wrongly that the Prime Minister said the attack was imminent, according to CBS News. Other news sources, however, reviewed the comments and reported that he had said, "I am not sure."
"Today, while I'm here I'm receiving accurate reports from Baghdad that there were arrests of a few elements and there were networks from inside Iraq to have attacks...on metros of Paris and US," Abadi said, speaking in English. "They are not Iraqis. Some of them are French, some of them are Americans. But they are in Iraq."