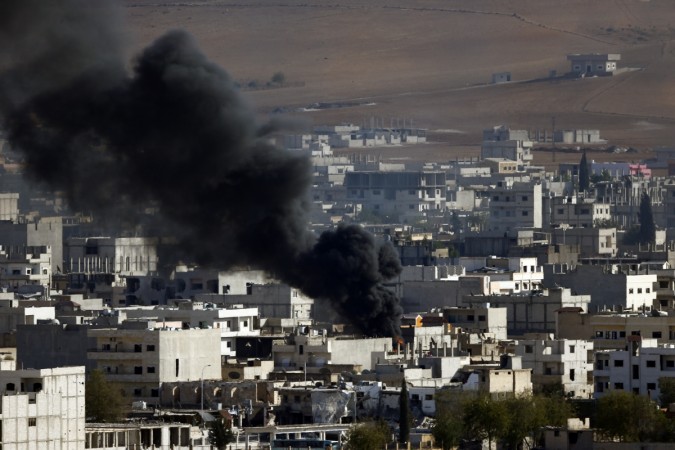 The US-led aerial war against the so-called 'Islamic State' has got a name nearly after a month of the beginning of the war. American commanders have finally decided to dub the much-talked-about conflict in the Iraq and Syria as "Operation Inherent Resolve."
Although there is no apparent reason why the ongoing war has been named so, the decision is said to have been taken "a few days ago" by the chiefs of all the armed services, The AFP reported citing Colonel Ed Thomas, spokesman for the US military top officer, General Martin Dempsey.
The name of 'Operation Inherent Resolve' had already been cited by some media reports as a possible choice, but that was rejected by some officers. The US military usually gives a pre-hand notice of the operation's name even before the start of the war.
The names given to the operations also usually offer a way of organising medals for service or valour, and much thought and time is said to be spent while making a decision on the name.
The American invasion of Iraq that began in 2003 was called 'Operation Iraqi Freedom' while the war in Afghanistan was called 'Operation Enduring Freedom'.
During the period from 2003 till 2011, when the US military occupied Iraq, there were more than 500 named operations conducted within the country. Some were bizarrely known as 'Operation Airborne Dragon', 'Operation Soda Mountain' and 'Operation Tapeworm'.
Last month when the US troops arrived in Liberia to help in the efforts to contain the Ebola outbreak, the Pentagon named the mission as 'Operation United Assistance'.