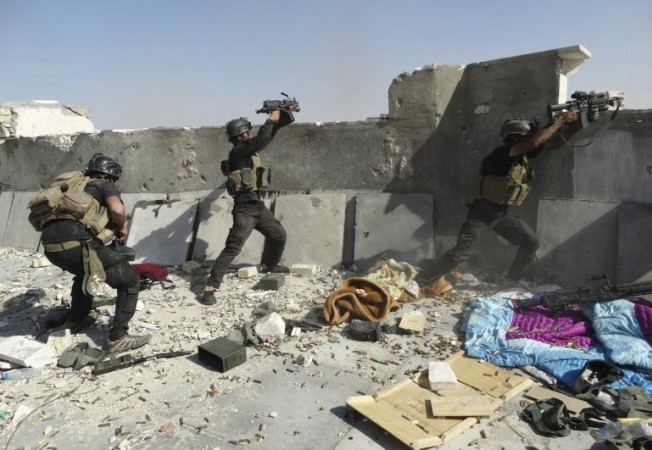 Iraq has begun a military operation to retake parts of Al Anbar governorate lost to the Islamic State, which took over the provincial capital of Ramadi last week.
Ahead of the offensive, Iraqi officials on Tuesday announced that their forces had killed top Isis members, including 'the most dangerous Isis sniper' and the 'Isis war minister'.
Iraq's defence ministry reportedly announced on Tuesday on state television that "the so-called ISIS war minister has been killed in a successful air strike by the army's aviation force in Salah-al-Din", according to Iraqi News.
On the same day, Iraq's federal police chief Raed Shakir Jawdat told the news site that "the police managed to kill one of the most dangerous ISIS snipers in Husaybah al-Sharqiya (7 km east of Ramadi)" on Monday.
Iranian-allied Shiite militias, who are assisting the Iraqi forces in the fight against the Islamic State, also claimed on Tuesday that they had captured hundreds of Isis fighters in the Anbar province, USA Today reported.
The loss of Ramadi to Isis was a blow to the US-led coalition's battle against the terror group.
Iraq's defence ministry announced on state television about the launch of a fresh operation to liberate Anbar province with the help of Shia and Sunni militias.
However, Iraqi troops also faced losses on Wednesday after Isis suicide bombers killed 17 troops in Anbar province.