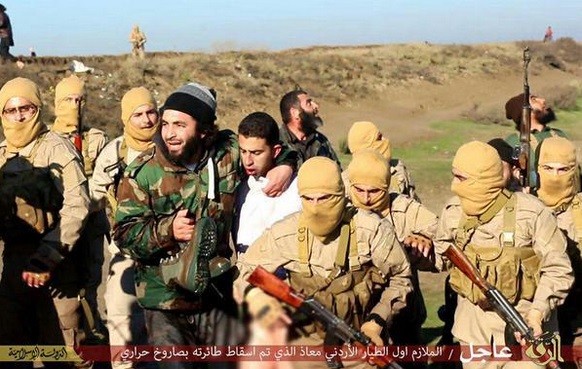 Ahmed al-Tayeb, Grand Sheik of Cairo's al-Azhar mosque and the head of Sunni Islam's most respected centre of learning, made a scathing call for the 'killing and crucifixion' of Islamic State militants after a video of the brutal execution of Jordanian pilot Muath al-Kaseasbeh emerged on Tuesday.
An outraged Tayeb released a statement in which he called for the "killing, crucifixion and chopping of the limbs of Islamic State terrorists."
He claimed that the terrorists deserved such extreme punishment as they were in effect fighting God and his Prophet Muhammad.
"Islam prohibits the taking of an innocent life," Ahmed al-Tayeb said in a statement, according to The Associated Press.
Al-Tayeb said that ISIS violated Islam's ban on the mutilation of bodies, even at wartime.
The Organization of Islamic Cooperation, the world's largest bloc of Muslim countries, also condemned the ISIS video.
"It utterly disregards the rights of prisoners Islam has decreed, as well as the human moral standards for war and treatment of prisoners," Iyad Madani, the head of the 57-nation group based in Saudi Arabia said in a statement.
In an appalling video that was shared on ISIS-affiliate Twitter accounts, the pilot is seen being set on fire while he is caged somewhere inside the ISIS-occupied territory.
Kaseasbeh was captured in December after the Islamic State reportedly shot down the coalition plane that he was flying.
While the ISIS militants are known for their beheading videos, the latest execution of the Jordanian has sent shock-waves over the brutality.
The terror group had only days ago released a video showing the apparent execution of Japanese journalist Kenji Goto.