After the United States and its Arab partners increased their offensive against the Islamic State militants in Syria and Iraq, reports have emerged that US Navy is using the long-range Tomahawk cruise missiles for targeted attacks.
However, far from being intimated by the all-weather, subsonic cruise missile - Tomahawk, the ISIS militants are finding 'deadlier' ways to use these missiles, which cost the US military more than $1 million each.
The supporters of the Sunni militant groups on social media claimed that the 'unexploded' Tomahawk missiles are more useful for making car bombs.
The militant group in several of its operations that include attacking check points, prison breaks and suicide bombings has extensively used car bombings.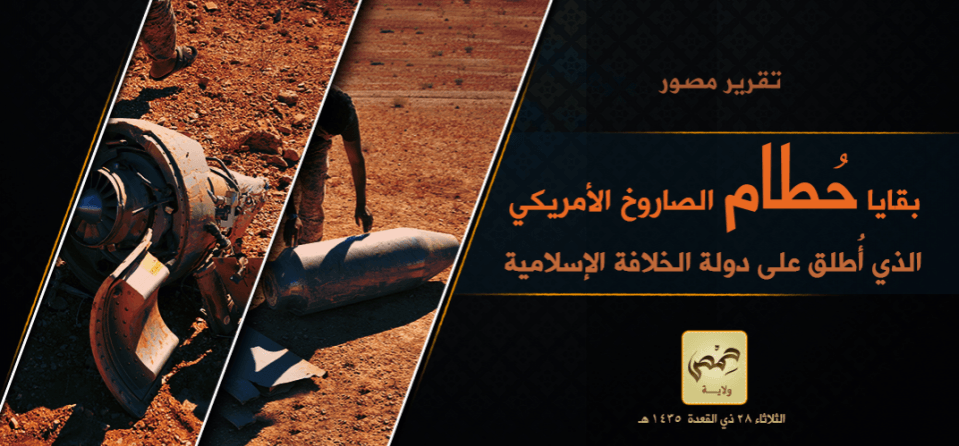 According to the US military, till early Tuesday, it had launched a combined 47 Tomahawk missiles from two warships, the USS Philippine Sea, a guided missile cruiser, and the USS Arleigh Burke, a destroyer, reported Washington Post.
The ISIS militants on social media shared a series of pictures of the 'unexploded' missile that was fired on an ISIS base on Mount Poet in Homs.
The ISIS militants claimed that the key parts of the Tomahawk such as its rocket engine, turbo wings, electronic processors, front camera, and explosive charges were all still intact. And rather gleefully, the militant group supporters stated they could now make 'car bombs' with the missile.
The Tomahawk cruise missiles have been used by the US military for decades, most extensively in the 1991Gulf War against Iraq and the 2003 US invasion of the same country.
As of Thursday, the US military has conducted over 10 airstrikes against ISIS in Iraq and Syria.
In the airstrikes that began earlier this week, the coalition warplanes have targeted ISIS' lucrative oil production facilities.
An ABC News 30 report citing a Pentagon source noted that the airstrikes inside Syria would be a mix of planned strikes targeting stationary targets and what are known as "targets of opportunity" that present themselves when the US and coalition aircrafts are overhead.