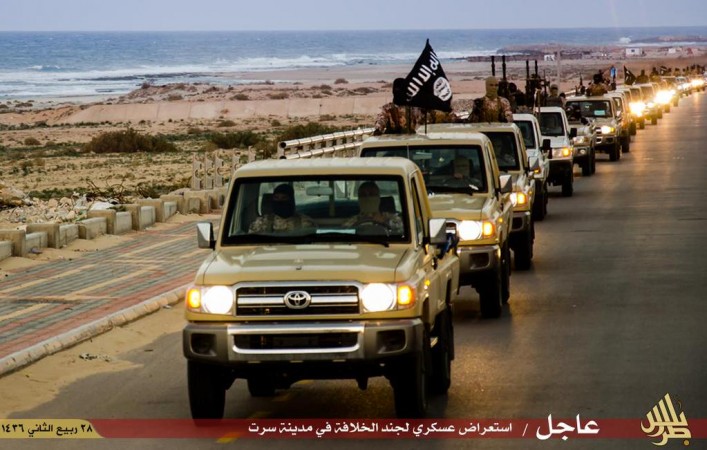 Isis Libya has taken responsibility for the twin bomb attacks on the residence of the Iranian Ambassador in Tripoli on Sunday. Two bombs exploded at the gate of the Iranian ambassador's residence in central Tripoli, Reuters reported.
No causalities have been reported as the home is said to have been unoccupied.
"Two devices were laid, one exploded first and then the other. The point of the second bomb was to create confusion," Colonel Jumaa al-Mashri from the National Security Agency told Tripoli-based al-Nabaa television.
"Soldiers of the Islamic State caliphate targeted the Iranian embassy in Tripoli," the group said in a statement posted with pictures of a flame on Twitter.
The attack comes just days after a twin suicide bombing attack killed over 40 people in the eastern town of Qubbah.
Since the attack on Isis targets in Libya by the Egyptian air force, the militant group has stepped up its attacks. The group on Saturday also launched a rocket into the only functional airport in Libya -- the Labraq airport.