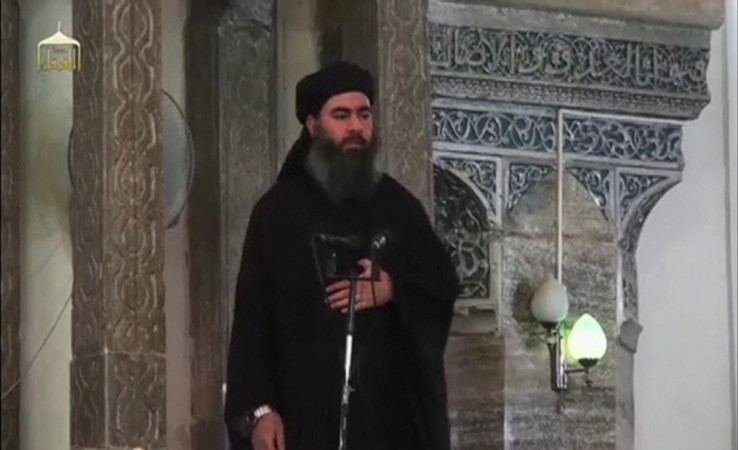 After much speculation and contradiction over the real identities of the woman and her child detained in Lebanon last week, Lebanese authorities have claimed that DNA tests prove that the girl is the daughter of Islamic State head Abu Bakr al-Baghdadi.
Lebanese authorities have maintained that the woman, Saja al-Dulaimi, is a former wife of Baghdadi, even as the Iraqi government has refuted the claim.
Lebanese Interior Minister Nohad Machnouk had earlier said that al-Dulaimi was married to Baghdadi for three months, and has now claimed that DNA tests on her daughter have proved that she is Baghdadi's offspring.
"We conducted DNA tests on her and the daughter, which showed she was the mother of the girl, and that the girl is his (Baghdadi's) daughter, based on DNA from Baghdadi from Iraq," Machnouk said, as reported by Al-Arabiya. He said the DNA samples of the ISIS leader were sent to authorities in Lebanon this week.
"Saja al-Dulaimi married three times and Baghdadi was her second husband for three months, six years ago", the minister had said. Dulaimi's two other children have also reportedly been detained by Lebanon officials.
However, Iraq's Interior Ministry had said earlier this week that al-Dulaimi was not Baghdadi's wife, and did not name her among the three women they claimed to have been married to the ISIS leader.