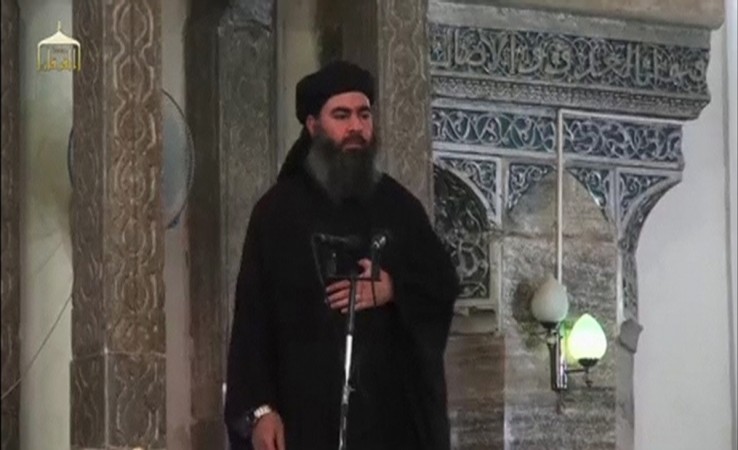 A report has claimed that Isis leader Abu Bakr al Baghdadi reportedly was critically injured in a US-coalition airstrike and is currently is not part of the day-to-day activities of the terrorist group.
However, this would be the third time that such a report has emerged claiming Baghdadi being injured in a coalition airstrike.
The report published in The Guardian, cited a western diplomat and an Iraqi adviser,who confirmed that the Isis leader sustained life-threatening injures in an airstrike that took place on 18 March in al Baaj in Nineveh province along the Syrian border.
It noted that Baghdadi was grievously wounded and since then has made a slow recovery, which has confined him to the bed away from activities of running the organisation.
The claim, however, could not be confirmed independently.
Earlier in October last year, reports had claimed that the leader of the self-styled Islamic State, has been killed in an airstrike. Later reports then claimed that Baghdadi had fled from Raqqa after sustaining serious injuries. The Kurdistan Democratic Party (KDP) then had announced Baghdadi had fled to Mosul.
The rumours of Baghdadi being injured in airstrike surfaced again in January, this time citing Iraqi Prime Minister Haidar al-Abadi, who reportedly told local media houses that Isis was wounded along the Iraq-Syria border city of Al-Qa'im during an airstrike.
"His survival was a miracle," he reportedly had told media houses then.