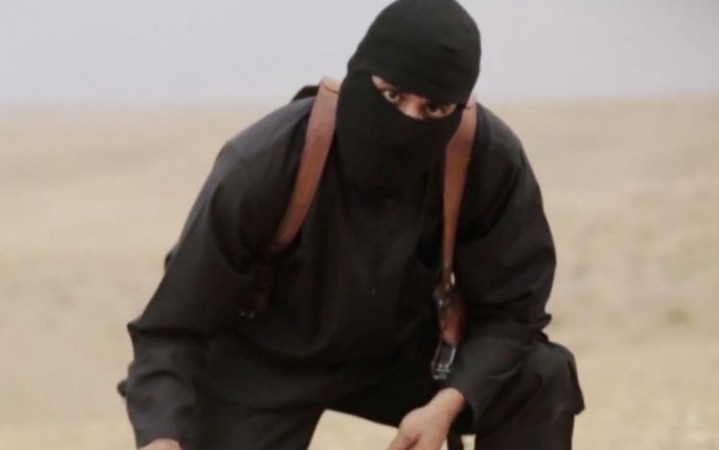 ISIS chief executioner, Jihadi John, whose real name has now emerged as Mohammed Emwazi, was reportedly a member of the terror cell that planned the failed 21/7 bomb attacks in London in 2005, court documents reveal.
The court documents that have been accessed by The Guardian found that Emwazi, despite his connections with the terror networks, was not only able to evade intelligence agencies but also easily sneak out of UK using false papers.
The revelations in the court documents raises several questions on why the intelligence agencies did not arrest Emwazi despite having so much information on him.
The documents reveal that Emwazi was a 'person of interest' for MI5 as a member of a London jihadi cell set up to recruit for al-Shabaab, an Al Qaida affiliate.
It is found that the MI5 knew Emwazi for the last six years before he appeared on an ISIS video as Jihadi John in August 2014. Jihadi John has till now beheaded at least five people.
However, contradictory to his image of a merciless killer, a series of mails sent by Emwazi project him as a scared, paranoid man.
An email that is said to have been sent to Daily Mail by Emwazi in 2010 and 2011 where he has been complaining about what he claims is persecution by the British intelligence service – MI5.
Emwazi is said to have written in the mail that on several occasions he felt hounded.
In the mail, he narrated one incident where he claimed that an MI5 agent met him posing as a client trying to buy his laptop. He says in the mail that he suspected that the man was a secret agent.
"When I sell anything via internet I always only write my surname in the ad," he wrote in the email.
"That person to my surprise didn't even bother looking to see if the laptop works or not!!! (when you buy something from someone you've never seen before you most likely would test the product!!)...
"Anyway, in a matter of seconds, I gave him the laptop (thinking that he's going to test the laptop) & he gave me the money straight-away... We 'shacked hands' & he said 'nice doing business with you Mohammed'. I NEVER TOLD THIS PERSON MY FIRST NAME!! & I NEVER GIVE OUT MY FIRST NAME!! IT WAS IMPOSSIBLE FOR HIM TO KNOW MY FIRST NAME!!"
Emwazi said that sometimes he felt like a "dead man walking", and appeared to be fearful for his own safety.
The charity Cage – which said Emwazi was "extremely gentle, kind" and a "beautiful young man" - partly blames MI5 for turning him into the now radicalised Jihadi John.