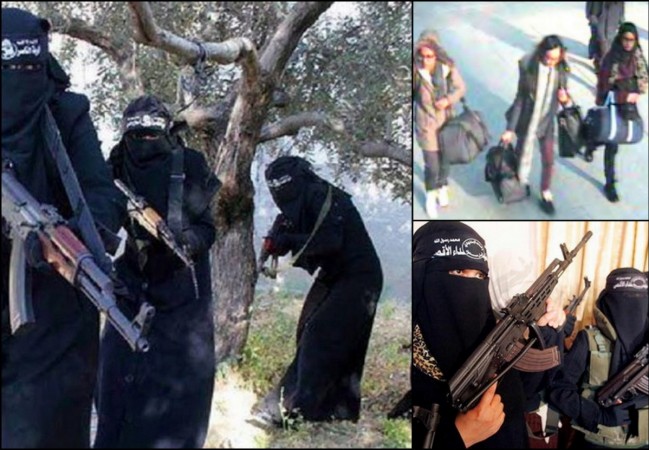 Two jihadi brides, who were part of Isis' secret police, have recently fled Syria, unable to stand the torture inflicted on women in the region by the Sunni militant group.
The jihadi brides, who were once married to Isis fighters, were recently smuggled out of Raqqa to Turkey, where the two are currently hiding. The duo ― identified with a given name to protect them from Isis, Doaa and Umm ― left the al-Khansa Brigade earlier this year.
The al-Khansa Brigade, also spelled al-Khanssaa Brigade, is an all-women police of Isis that is responsible for ensuring that women follow all Islamic dictates.
In an interview with Sky News, the two women revealed that they were forced to even give out 40 lashes to "older women" if failed to properly cover themselves in Islamic manner.
Doaa said she left Syria after her Saudi Arabian husband blew himself up in a suicide attack while Umm claimed that she was forced to marry a foreign fighter, whom she never saw much as she was always on the front lines.
The two Syrian women are now living in Turkey illegally, and constantly fear that they would be found by Isis fighters.
The ultra-conservative religious enforcement unit operates as a group that monitors the behaviour of women in Raqqa. Past reports have claimed that the female wing of Isis in Raqqa is headed by a 20-year-old British national, Aqsa Mahmood. She is a privately-educated Glaswegian who fled to Syria somewhere around in 2013.
The Isis women's wing had infamously issued a dictate in February, stating that "women should be married by the age of 9, should remain veiled and should not be educated beyond the age of 15."