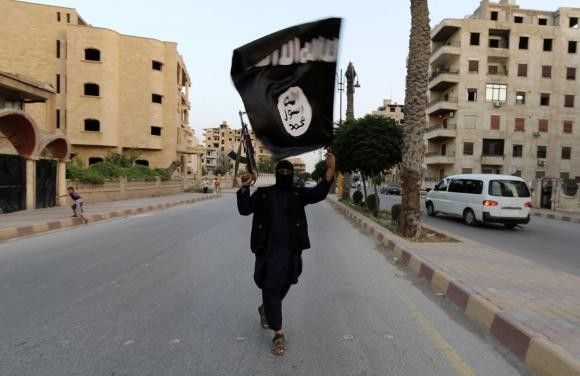 It started from ISIS before being upgraded to ISIL and later turned into 'Islamic State' before ultimately becoming 'Daesh'.
When you are talking about a deadly militant group, which has made headlines throughout the year for its "brutalities" against humanity; the old adage of "What's in a name?" won't quite work.
Much deliberations has been made on how to refer to the group of jihadists, who call themselves the 'Islamic State' after having swallowed swaths of land in Iraq and Syria earlier in the year. When a militant group rattles the core of world politics, global leaders will only try their best not to look nervous.
We have been counting on the number of times the West has carefully pondered over the group's name and the latest is the fifth one used to describe the outfit, so far.
The United States is now moving away from calling the group ISIL – which was the most recent name the US government had chosen to refer to the group – and is now in favour of the more pejorative Arabic acronym, 'Daesh'.
Speaking in Brussels on Wednesday, US Secretary of State John Kerry adopted the new name for the group.
"In less than three months the international community has come together to form a coalition that is already taking important steps to degrade and defeat ISIL, or Daesh," he said. "Daesh is still perpetrating terrible crimes."
The US government had adopted the term ISIL in recent months as opposed to ISIS in what appeared to be a political calculation to avoid referring to Syria because the full form of the acronym is "Islamic State of Iraq and Syria."
But the perpetual change in names comes after several months of confusion over how to label the group. Other governments, including Canada, Australia and the UK, still refer to organisation as ISIL (Islamic State of Iraq and the Levant). The the term 'Levant' tends to refer to the ancient region of 'Levant' in the Middle East which is politically thought to be more diplomatic than referring it as 'Syria'.
Still other countries and many media outlets call it Islamic State, or IS. However, some of the news organisations refer to the group with the name 'ISIS' – as the acronym is what majority of online surfers search for while looking for news related to the group.
France, being the first to embrace Daesh as the official name, has asked the media to do the same.
"This is a terrorist group and not a state. I do not recommend using the term Islamic State because it blurs the lines between Islam, Muslims and Islamists," he said in a statement in September as noted by CBC. "The Arabs call it Daesh and I will be calling them the 'Daesh cutthroats.'"
The word is reported to have it derivations from the Arabic words 'daes' – meaning someone who crushes something underfoot – and also dahes – a person who sows (the seed of) conflict or dispute.