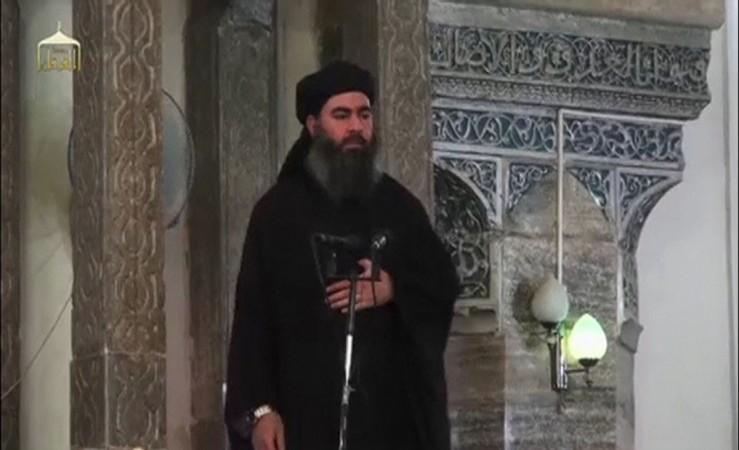 The head of Russian Defence Ministry, Viktor Ozerov, on Friday said that he is almost certain that Islamic State leader Abu Bakr al-Baghdadi has been killed, according to Reuters.
"The fact that Islamic State has still not shown him anywhere also adds to our confidence that al-Baghdadi has been killed," Interfax news agency quoted Ozerov as saying. The Russian Defence Ministry had stated on June 16 that it was probing whether one of its air strikes in Syria in May had killed the ISIS head.
Reports state that ISIS leaders had assimilated at the command centre located in the southern suburb of Raqqa to discuss possible routes of retreat from the city, which is the extremist group's de-facto capital.
The Russian military had sent drones to monitor the region after getting intelligence of the gathering and then it had sent a group of fighter jets to target the group leaders assimilated in the area. Reports state that a lot of senior leaders were believed to have been killed in the air strike that day.
The United States-led coalition fighting ISIS in the region, however, could not confirm the Russian report. Many regional officers have said that they are not certain about the intelligence they have received from Russia.
Ozerov, however, said that the Russian Defence Ministry would not have released the information about Baghdadi's death if it had not believed it to be true.
The ISIS leader's death has been reported on multiple occasions over the recent years, with no possible confirmation of his demise. Baghdadi, in 2014, had declared himself the "caliph" at the Grand al-Nuri Mosque in Mosul, which was his only public appearance.
Reports stated that the particular mosque and its famous leaning minaret was blown up by the ISIS group on Wednesday, suggesting that the ISIS hold in Ira and Syria could be coming to an end.