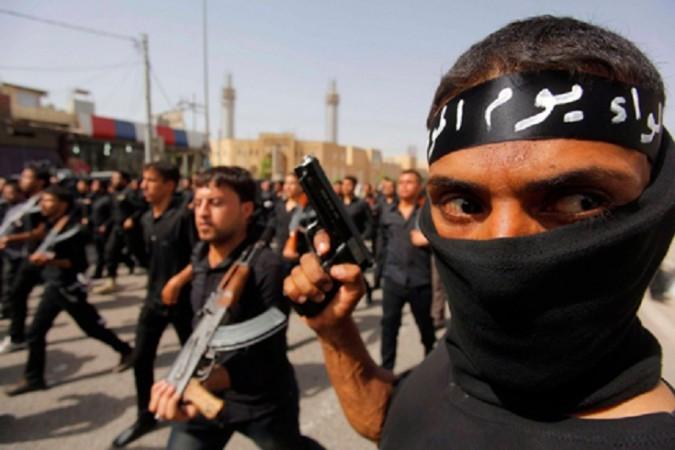 The Islamic State militants recruited 6,300 new fighters since US began the airstrikes in the conflict-hit region of Iraq.
The UK-based Syrian Observatory for Human Rights revealed that 6,300 new recruits have enlisted with the Sunni terror group to fight in Iraq and Syria after US President Barack Obama authorised airstrikes on the group in northern Iraq.
The activist group also found that 1,300 foreign fighters, including those from Australia and China, have joined the ranks of Islamic State of Iraq and Syria (ISIS).
The SOHR report also noted that since the 10 September "We Will Degrade and Ultimately Destroy" Islamic State speech of President Obama, 162 fighters, including four from Australia, have joined IS military camps in the north-eastern and eastern countryside of Aleppo.
A CIA report published by FoxNews found that the terror group, which has declared a "caliphate" in Iraq and Syria, now has an army of 31,500 fighters at its disposal.
Reports from Iraq and Syria indicate that there has been an increase in support for the group since US began its airstrikes in Iraq on 8 August. According to reports, United States till now carried out a total of 162 airstrikes in Iraq between 8 August and 15 September.
FBI Director James Comey also recently stated that since the start of US airstrikes in Iraq, the Islamic State has attracted many new fighters.
The group's "widespread use of social media and growing online support intensified following the commencement of US airstrikes in Iraq", Comey had told the House Homeland Security Committee, according to Business Insider.
Early on Thursday, in one of its largest anti-terror raids, the Australian police arrested 15 Islamic State supporters in Sydney based on an intelligence report that the Islamic extremists were planning random "demonstration killings", including a public beheading.
The BBC report noted that the investigators intercepted a phone call involving Mohammad Ali Baryalei, a former Sydney bouncer described as Australia's most senior Islamic State member.