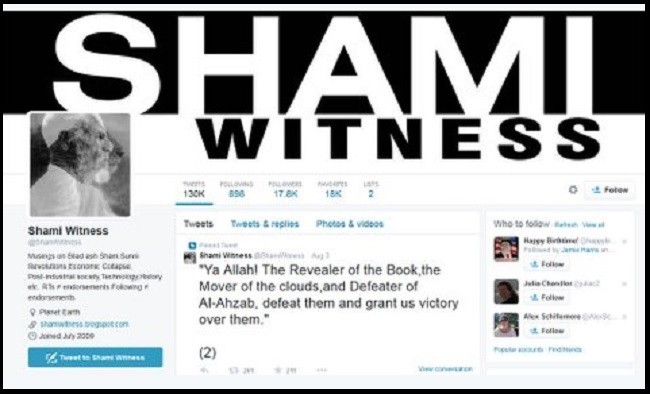 ISIS reportedly has a strong army of 45,000 Twitter accounts that assist the group to spread its ideologies and its violent messages online.
According to a survey, these jihadist accounts consist of thousands of automated computer tweeters or bots that have thrived despite strict suspensions policies of Twitter.
The summary findings of the report was presented to the Congress on Tuesday by JM Berger, a fellow of the Brookings Institution and an expert on the use of social media by jihadist groups.[Read: Report TEXT]
The findings gathered by Berger note that these ISIS-affiliated Twitter accounts work in a coordinated manner using the most trending hashtags to gain more visibility. The group has even targeted celebrity keywords such as 'Justin Beiber' to target youngsters across the US and Canada. The full findings of the report is expected to be released by March.
Berger in his evidence to the House Committee on Foreign Affairs, which is investigating the social media presence of terror groups noted that after ISIS most recently even al-Qaeda has switched to computer-controlled Twitter accounts or bots that can send out propaganda messages quickly and in a high-volume.
The Islamic State militants have been using Twitter as its main source of propaganda outlet for spreading its message. All its latest beheading videos, messages and photo reports are shared widely among its followers on the micro-blogging site.
The report added that some of the ISIS Twitter accounts had about 50,000-80,000 followers at a given point of time. Since the release of the James Foley beheading video, Twitter had targeted hundreds of ISIS accounts.
Such suspensions have, however, failed to deter the hydra-like operations of ISIS as the group continuously creates new Twitter accounts, which are able to gain enough followers and spread their propaganda before being taken down.
In December last year, the Indian police arrested the most influential English-speaking jihadist on social media - Shami Witness. His Twitter account had over 17,000 followers - a group that included scores of western analysts and journalists besides a large number of Islamist foreign fighters active on the social media site.
Investigations found that his real name was Mehdi Biswas and that the 24-year-old office executive from Bangalore was no hardcore jihadist.