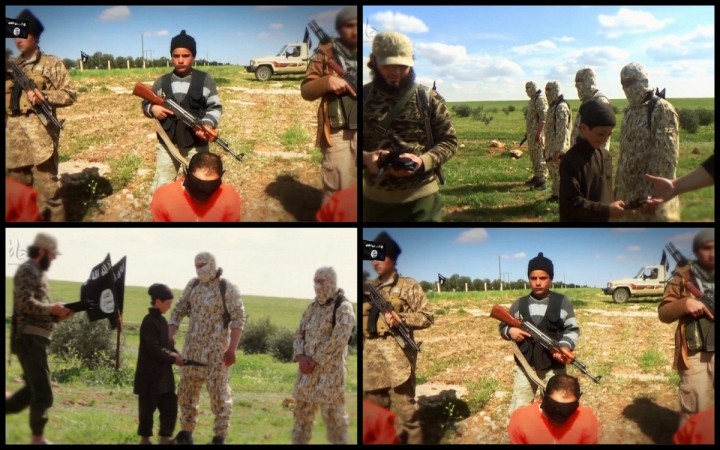 The Islamic State has executed 1,362 civilians, including 9 children and 19 women, since it declared a Caliphate last year in the regions under its control, a Syrian human rights monitor said on Tuesday.
Syrian Observatory for Human Rights further stated that the group has executed a total of 2,154 people by beheading, stoning, and shooting since June 2014. The 2,154 executed people include 126 Islamic State fighters who had tried to flee the group or were accused of being spies.
The civilians were executed in the provinces of Deir Ezzor, Raqqa, Hasakah, Aleppo, Homs, and Hama, the Britain-based rights group said.
"We continue in our calls to the U.N. Security Council for urgent action to stop the ongoing murder against the sons of the Syrian people despite the deafness of members to the screams of pain of the Syrian people," it said in a statement.
The observatory, which uses local sources on the ground to gather information, noted that its figure does not include several beheaded foreign journalists, the Jordanian Pilot burned alive, or the dozens of Peshmerga executed by the radical Sunni group.
This indicates that the actual figure could be higher, said Rami Abdulrahman of the observatory.