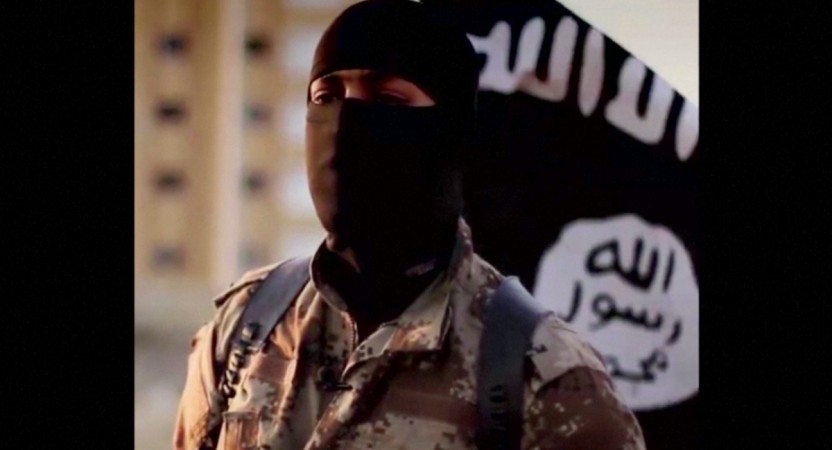 Weeks after black flags representing the Islamic State were seen in Kashmir during Eid, they reappeared on Friday during a rally in the Jamia Masjid area in Srinagar, according to reports.
Several masked youths were seen carrying the black flags during a protest after the Friday prayers in Jamia Masjid area, official sourced told Press Trust of India.
Police, however, denied any such incident being reported in the Valley on Friday.
This would mark the fourth such incident in the state wherein protesters have brandished the black flags of the Islamic State, a terror group which is known to be attracting Muslim youths from across the world.
In fact, a senior military official had expressed concern over the appearance of black flags in the state and said security agencies must take serious cognizance.
General officer commanding of the Army's 15 Corps, Lieutenant General Subrata Saha said, ""The emergence of ISIS flags merits concern and deserves the highest attention of the security agencies to prevent the youth of Kashmir from getting lured (into ISIS)".
"The ability of ISIS to attract large number of volunteers is a matter of concern. There are believed to be 10,000 to 15,000 volunteers at present fighting for ISIS. The fanaticism shown by the fighters is also a cause," he had said.
Information and broadcasting minister Prakash Javadekar also expressed concern over Friday's incident.
"ISIS represents yet another face of terrorism and the kind of radicalisation is of concern," he was quoted as saying by IANS on Friday.
" Kashmiri youth are patriotic but some misguided elements hold different banners at different times," he said.