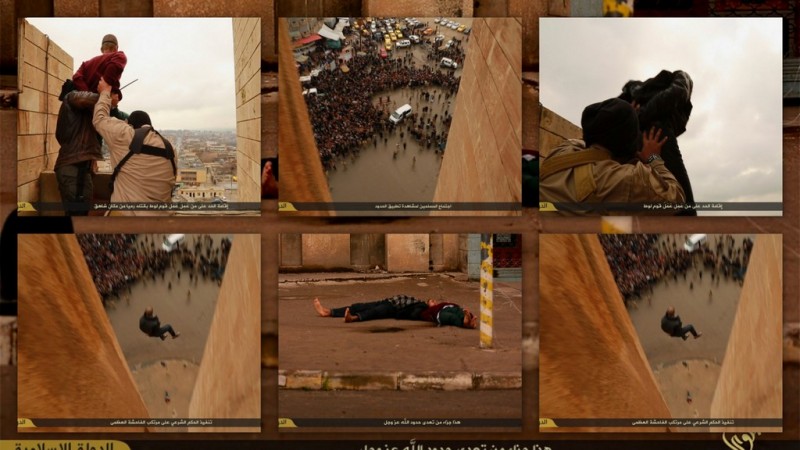 The Islamic State (Isis) militants, in a secret execution, have reportedly thrown a man off a cliff for being gay, a Syrian monitoring group reported.
According to the UK-based Syrian Observatory for Human Rights (SOHR), the Isis fighters carried out the execution in eastern Syria's al Mayadin city.
The report claimed that the Isis fighters informed the family of the victim after carrying out the execution.
Although SOHR does not explain who had accused the youth, it states that he was "thrown off a high mountain" after the Isis Sharia court found him guilty of "sodomy". The report also pointed out that Isis is deviating from its usual practise of carrying out the executions in public places, as it did not publicise the killing this time.
Isis, which wants to establish a Sunni Islamic kingdom governed as per the Sharia laws, has carried out several brutal executions. It has stoned many women to death, executed dozens including foreign nationals by beheading, crucified thieves and thrown "gay" men from rooftops.
But all the executions prior to the one in al Mayadin were documented and their photos were released online, SOHR observed.
Isis, which considers "gay sex" as a crime punishable by death, has carried out dozens of executions involving homosexuals.
In April, it emerged that the Sunni militant group had starting posing as homosexuals to "honeytrap" innocent unsuspecting men.