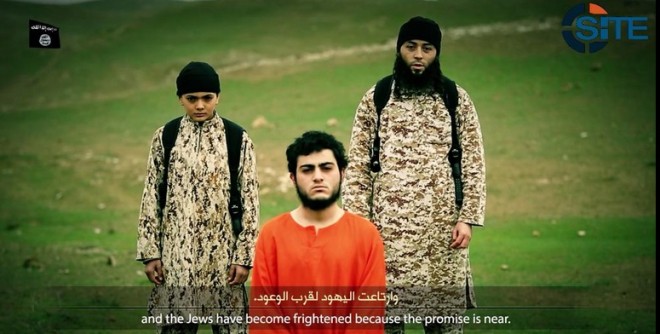 Said Musallam, the father of the Arab Israeli executed by a 10-year-old Isis child fighter, has vowed to kill the Islamic State leader Abu Bakr al-Baghdadi with the help of Israel.
A new Isis video released on Tuesday broadcast the killing of the 19-year-old Arabi Israeli Muhammad Said Ismail Musallam. The Isis alleged that he was a Mossad agent, who was spying on Isis on behalf of Israel.
A Reuters report noted that the adult, who spoke earlier in the video, detailing the crimes of Musallam was a French national and the 'half-brother' of Mohamed Merah.
An al-Qaeda recruit, Merah in 2012 had gone on a 10-day murder spree, during which he killed three soldiers, three Jewish children and a rabbi before he was gunned down by the police. It is speculated that the child could be Essid's son.
'Will Fight Isis Alongside Israel'
Said, who watched the 13-minute video of his son's killing, told Jerusalem Post that he and his three sons will join forces with Israel to destroy Isis.
Muhammad reportedly had left Israel in October. However, a few months after joining Isis he wanted to return home.
The Mossad might have questioned him and Isis could not afford that as "Muhammad was knowledgeable about Islamic State – the maps, territories, locations, everything," Said told JP.
The former bus driver has now vowed to fight Isis at all cost.
"I will sacrifice myself and my three other sons to go to war and fight against Islamic State with Israel. The leader of Islamic State will die the way my son died. His death is coming."