Home Minister Rajnath Singh on Saturday, June 3, said the central government had successfully countered the challenges posed by the Islamic State (ISIS) group in India. The ISIS failed to establish their hold in the country, which boasts of having a large population of Muslims, Singh added.
"More than 90 ISIS sympathisers have been arrested," Singh said at a press conference in New Delhi held to mark three years of the Narendra Modi-led government.
Singh also said the security situation in India has seen an improvement in the last three years. He added that 368 militants were neutralised in Jammu and Kashmir between 2014 and 2017 as opposed to the 239 militants, who were neutralised between 2011 and 2013, under the then UPA government.
"We will solve the Kashmir problem by taking the people in confidence. Under Udaan scheme in Kashmir, 1,912 youths had been trained and 1,519 employed from 2011-14. Our government gave training to 20,324 youths and employed 13,117," Singh said adding that the Centre has also granted a Rs 2,000-crore package to refugees from Pakistan-occupied-Kashmir (PoK).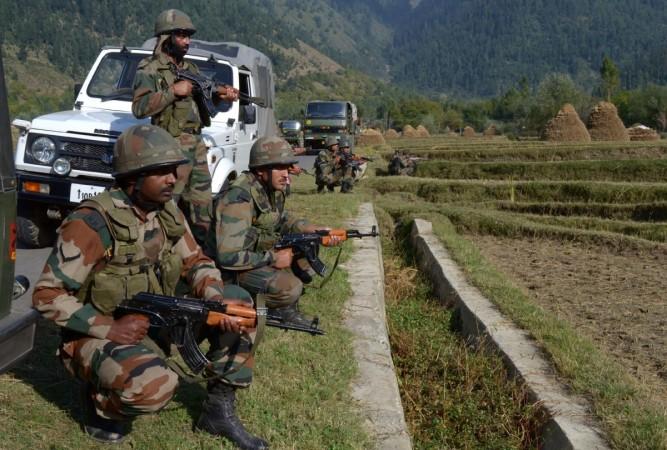 The 65-year-old home minister also said that there was a 45 per cent decline in infiltration attempts by Pakistan following the surgical strikes carried out by the Indian Army across the Line of Control (LoC) in September 2016. He added that the number of deaths due to violence has also seen a decline in the last three years.
"Only two incidents of blasts have been reported in hinterland in past three years at Gurdaspur and Pathankot. There has been 25 per cent decline in number of incidents and 40 per cent decline in deaths in violence cases," Singh said.
He added that the Centre was ready to hold talks with the Kashmiri youth. "Kashmiri hands are not to throw stones. We are ready for talks with the youth of Kashmir but there are certain forces which are misguiding them at Pakistan's behest. We will take the Kashmiris into confidence before reaching a permanent solution," he said.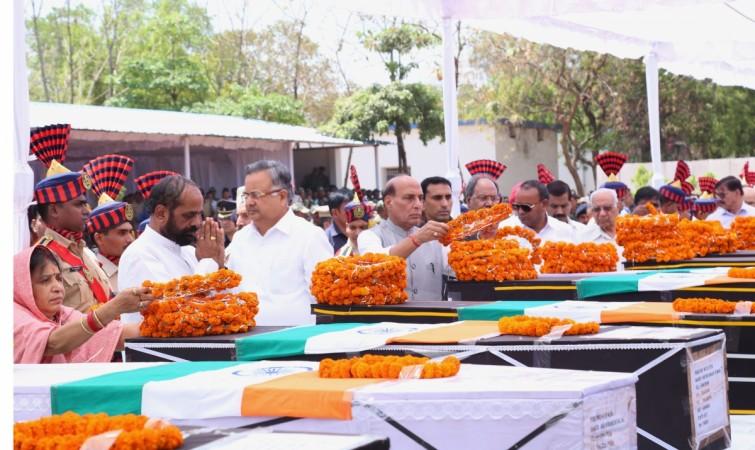 The home minister said that Naxal attacks in the country had seen a 25 percent decline between 2014 and 2017 and a 42 per cent decrease in deaths due to Maoist attacks in the last three years of the NDA government.
Singh also spoke about dealing with Left-wing extremism and the situation in the northeastern states. "There has been a 65 per cent increase in elimination of Left-wing extremists and 185 per cent increase in their surrender," the home minister said.
Singh added that 2,187 mobile towers had been installed to provide connectivity in areas dominated by left extremism. Around 911 NDFB-S militants were arrested and 52 killed in operations by Special Forces in the North East, he said.