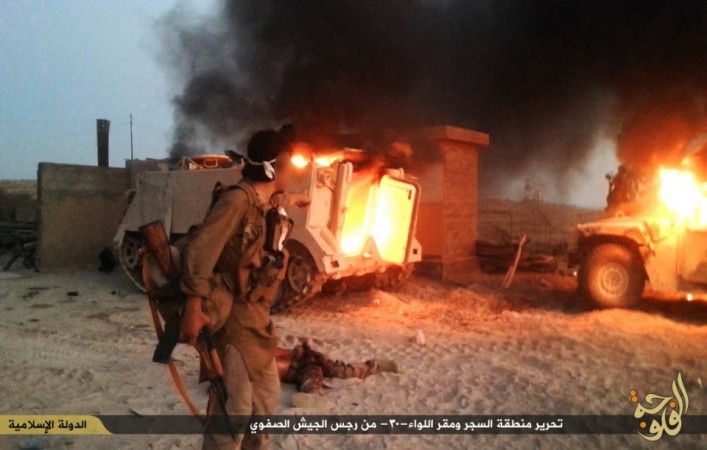 The Islamic State (Isis) militants have released an execution video showing the killing of four Sunni tribesmen from Tikrit for assisting the Iraqi government forces.
The Isis video claims that it is eliminating the tribe members of Sahwat al-Alam for aiding the enemies. The Sunni tribe hails from a town just north of Tikrit.
Prior to the execution, the Isis fighters put up a banner that read: "Elimination of a Sahwat al-Alam cell", following which four masked gunmen are seen shooting a bullet into the back of each victim's head, AFP reported.
The Isis execution video has emerged at a time when Iraqi forces along with thousands of Shia militia groups have launched an all out assault against Isis in Tikrit to take back Saddam Hussein's hometown.
Reports claim that 30,000 troops aided by fighter jets and heavy artillery are slowly inching towards Tikrit from three directions.
The execution video of the Sunni tribesmen has now sparked fears for the lives of over 100 men and boys taken as captives by the Islamic State (Isis) earlier last week from Rubaitha village, located east of Tikrit.
It is estimated that a total of 118 men and nine boys were taken as captives by Isis. The abducted men and boys are from the al-Obeid tribe.
Social media reports from Iraqi sources claim that Isis militants are being pushed back from Tikrit and are now regrouping in Mosul.