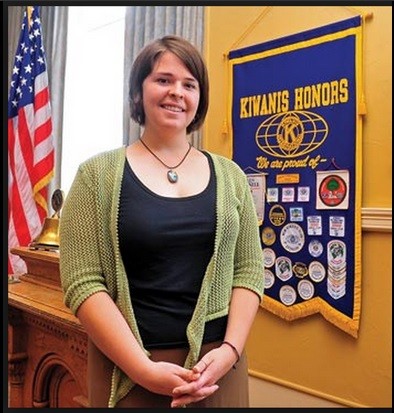 The family of American aid worker Kayla Mueller, who was held hostage by the Islamic State (ISIS) since August 2013, was provided with harsh evidence of her death when they received photos purportedly showing her corpse, mailed to them by the terror group.
Mueller's family, based in Arizona, United States, had appealed to the terror group to send them proof of her death after the group claimed last week that she had been killed when a Jordanian airstrike hit a building in which she was being held, in Syria.
The militants reportedly emailed at least three photos purporting to show Mueller's body, two of them showing the 26-year-old in a black hijab with her face party hidden, and the third in a traditional white burial garment, according to The New York Times.
The images were 'authenticated by the intelligence community', National Security Council spokeswoman Bernadette Meehan was quoted as saying by CNN.
However, some are still skeptical about ISIS' version of Mueller's death, claiming that the photos showing her injuries may be inconsistent with those seen in deaths from a building collapse after a blast.
One source who saw the photographs told NYT that the American's face did not show signs of puffiness or concussion as seen in victims of a bomb blast, but there is a possibility of her being struck by debris from the strike.
Mueller was kidnapped in Aleppo in 2013 when she was said to be with a Syrian man, identified as her boyfriend, and was soon transferred between cells in the ISIS-controlled territory.
She had sent a letter to her family through a hostage who was released last November, in which she claimed that she was being treated well by her ISIS captors, even mentioning that she had 'put on weight'.
Mueller's family made the letter public on Tuesday, after the United States officially confirmed her death.
"We are heartbroken to share that we've received confirmation that Kayla Jean Mueller has lost her life," Kayla's parents Carl and Marsha Mueller, and brother Eric said in a statement.