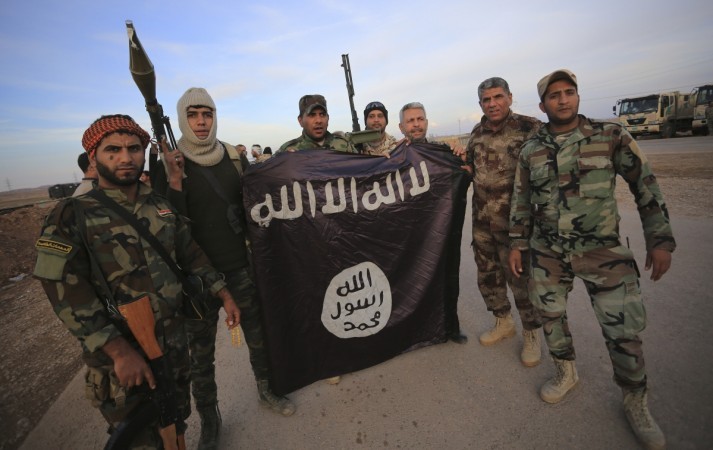 The Islamic State on Monday claimed an Indian suicide bomber killed a "number" of people in an attack in Raqqa in Syria. Raqqa is the de-facto capital of the terrorist organisation.
In a statement issued by the group's Amaq agency, Isis identified the Indian suicide bomber as Abu Yusuf al- Hindi, the Press Trust of India (PTI) reported citing US-based monitoring firm SITE Intelligence Group.
Isis claimed the Indian suicide bomber killed and injured a "number" of "Kurdistan Workers' Party (PKK) apostates" in the attack. However, there has been no confirmation by Indian agencies.
Al- Hindi, also known as Mohammed Shafi Armar, was the fugitive chief recruiter for Isis. He also had several aliases like 'Chhote Maula' and 'Anjan Bhai'. Al-Hindi, who hails from Bhatkal in Karnataka, was the leader and head recruited for the Foreign Terrorist Organisation (FTO).
In June, the US had named the 30-year-old a 'Specially Designated Global Terrorist', making him the first Indian leader of the terrorist organisation against whom the US had slammed sanctions. An Interpol Red Corner notice against him was also pending.
The US State Department had said al-Hindi had cultivated dozens of Isis supporters involved in terrorist activities such as plotting attacks, procuring weapons, and identifying locations for terrorist training camps across India.
Al-Hindi was believed to have gone to Pakistan along with his elder brother following the crackdown on cadres of the Indian Mujahideen. Several reports of him having died in a drone attack or a crackdown by the allied forces were doing the rounds. However, intelligence agencies could not confirm as his name always came up in intercepts.
Al-Hindi, a tech-savvy 30-year-old, also operated through Facebook and other personal messenger services to contact, brainwash and recruit youths from India, Bangladesh and Sri Lanka, PTI reported. His name and links with Isis also came up during the interrogation of Yasin Bhatkal, who was arrested near the Nepal border in 2013.