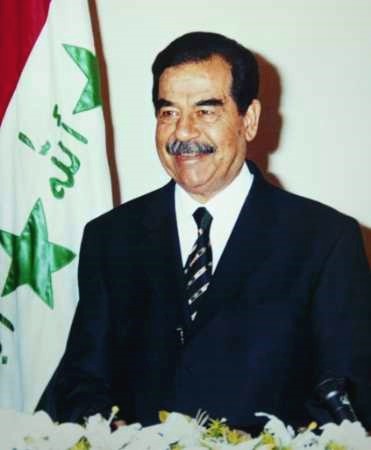 The Islamic State of Iraq and Syria (ISIS) has captured and executed the judge who gave death sentence to former Iraqi leader Saddam Hussein, it has been claimed.
The reports of the execution of judge Raouf Abdel-Rahman in retaliation of the former Iraqi president's death comes as the Sunni insurgents are threatening to seize the capital Baghdad, having captured major swathe of northern Iraq in their ambition to create an extremist caliphate in areas including northern Iraq and parts of Syria.
The group has led an aggressive rampage across the northern Iraq, capturing towns and cities in the past two weeks before overrunning a frontier post on the Syrian border on the West.
Although the death of the judge has not been confirmed by the Iraqi government, the news of his capture last week has neither been denied.
Jordanian MP Khalil Attieh wrote on his Facebook page that Judge Rahman, who headed Hussein's trial, had been arrested on 16 June and was put to death two days later.
"Iraqi revolutionaries arrested him and sentenced him to death in retaliation for the death of the martyr Saddam Hussein," he said in Facebook, Al-Mesyroon reports.
Attieh was also cited as saying that Judge Rahman had initially made attempts to escape from Baghdad disguised in a dancer's costume, but all was in vain.
The news of the judge's arrest was also confirmed by Izzat Ibrahim al-Douri, Hussein's former deputy – seen as a key figure by Sunni militants – who also shared the report via a Facebook post.
Judge Rahman was replaced as the chief judge of the Supreme Iraqi Criminal Tribunal's Al-Dujail trial of Saddam Hussein in 2006 after former chief judge Rizgar Mohammed Amin was criticised by the Iraqi media for appearing "too soft" on Hussein.
However, Rahman's decision to execute Hussein on 30 December 2006 did not come without criticisms. He was condemned for being biased as his home town in Halabja was the site of the 1988 poison gas attack under the alleged orders of Hussein.
A number of Rahman's relatives were said to be among the 5000 people killed during the horrific attack. Also, during the 1980s, Rahman was reportedly detained and tortured by Hussein's security agents.