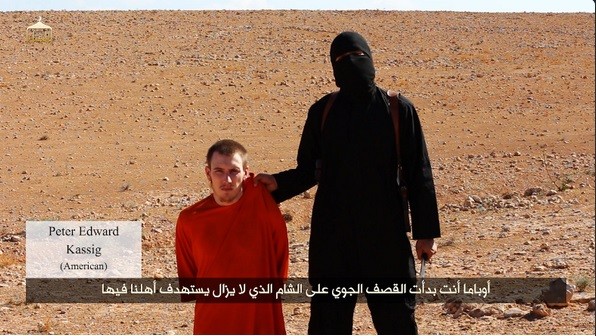 The Al-Qaeda in the Arabian Peninsula, the Yemen branch of the terror outfit, has denounced the Islamic State's penchant for beheadings and publishing the gory videos as "un-Islamic," stating that it has banned such acts.
The Al-Qaeda in Yemen was recently involved in the killings of two hostages, an American and a South African, during a failed rescue attempt by US special forces.
Nasr bin Ali al-Ansi, a senior commander of Yemen branch, said in a new video that the group "strongly rejects" the tactics of the ruthless ISIS, which has beheaded several hostages and published the gory videos in the past.
"These are scenes which we do not accept and we strongly reject," he said in a video posted on one of the group's Twitter accounts as part of the Al-Qaeda's first "international conference" wherein the leader addressed questions on social media.
"Prophet Mohammad, peace be upon him and upon his family, has ordered us to be kind in everything, even in killing, and it is not part of kindness to film beheadings and slayings and publish them in public, where sons and daughters of those killed can see," al-Ansi reportedly said.
The Al-Qaeda leader dissociated the group from the August beheadings of 15 Yemeni soldiers and called them "individual acts."
The video is said to have been filmed before the dramatic rescue operation to free American journalist Luke Somers over the weekend, in which he was fatally wounded and later succumbed.
The ISIS leader also said that US drone strikes were helping the terror group win sympathy from Muslims worldwide. "While they kill some of the jihadis, the US drone strikes increase the sympathy of Muslims with us. Thanks to the blood of the martyrs, the call for jihad spreads."