Shocking news has come up on Thursday, July 6, that is set to send chills down the spines of tennis players, the Wimbledon organisers as well as a plethora of tennis fans.
Terrorist outfit ISIS, who claimed responsibility for carrying out Manchester bombings during an Ariana Grande concert not very long back, have now turned their attention to the All England Lawn Tennis and Croquet Club.
According to the International Business Times, UK Edition, an intelligence agency has claimed that the Islamic State of Iraq and Syria (ISIS) are taking recourse to their channel "Lone Mujahid", to transmit messages via Telegram, a messaging service.
"A pro-Islamic State (IS) Telegram channel incited for lone-wolf attacks during the Wimbledon Tennis Tournament, sharing a map of the venue and suggesting for them to 'copycat' the May 22, 2017 Manchester Arena bombing," SITE Intelligence Group said in a statement, accessed by IBT UK.
The intelligence agency further adds that the so-called lone wolves are targeting children of "the bani 'asfar [the Romans]".
Security has been beefed up like never before this Wimbledon 2017 on the face of the deadly attacks in Manchester and London earlier this year.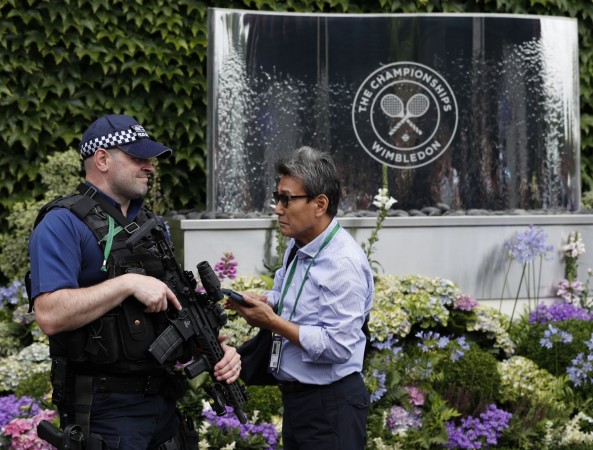 "The All England Lawn Tennis and Croquet Club (AELTC) works closely with the Metropolitan Police Service (MPS) and other relevant organisations to ensure that security measures at the Championships are commensurate with the existing threat level in the UK," mentions a statement on the official website of Wimbledon.
"Working from a strong base of existing measures in place from previous years, covering extensive searches of people, bags and vehicles on entry to the grounds, the placement of vehicle mitigation, wide CCTV coverage, armed and uniformed police officers and sniffer dogs, this year's Championships will see a proportional uplift in measures in place on the advice of, and working in partnership with, the Metropolitan Police Service," the statement read.
"There will be visible physical security around the queue, in the form of vehicle mitigation barriers, as part of this enhanced security operation," it added.