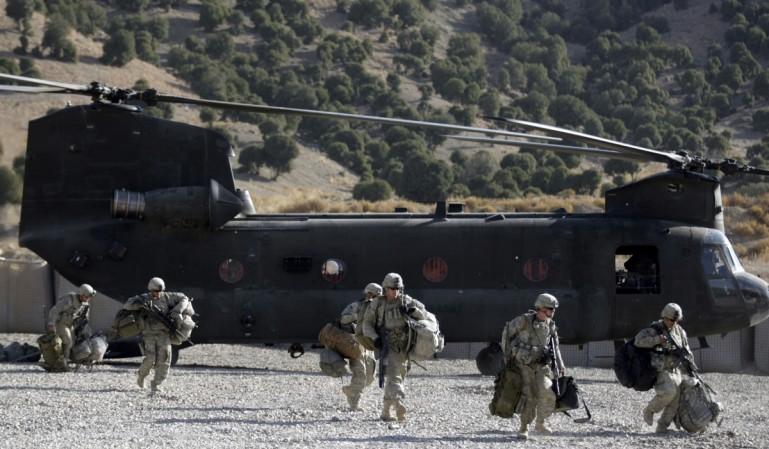 United States and Afghanistan troops killed the Islamic State (ISIS) leader in Afghan in an April raid, US military officials on Sunday confirmed.
US- Forces Afghanistan said they carried out a raid in Nangarhar province to target ISIS leader Abdul Hasib. The militant's group is reportedly affiliated with ISIS in Iraq and Syria. The US military calls the group Islamic State-Khorasan, or ISIS-K.
Although the US military confirmed Hasib's death only now, the Afghanistan government had confirmed the militant leader was killed on April 27.
"He had ordered the attack on 400 bed hospital in Kabul that resulted in the death and injuries of a number of our countrymen, women. The Afghan government is committed to continuing its operations against Daesh and other terrorist groups until they are annihilated," the Afghan government in a statement said.
The US military officials had earlier said if Hasib's death was confirmed, it would "significantly degrade ISIS-K operations in Afghanistan and help reach our goal of destroying them in 2017," according to AFP.
The raid was conducted near the site where US military dropped the "Mother Of All Bombs" -- a GBU-43/B Massive Ordnance Air Blast device on April 13. The Pentagon had said the bomb, the biggest non-nuclear weapon the US had ever used in combat, was unleashed to target ISIS hideouts in the region.
According to Pentagon estimates, around 1,000 ISIS militants are operating in Afghanistan. The US military data showed the jihadists have established a strong foothold in Afghanistan in early 2015. However, their current numbers are only half of what they were at their peak.
The Pentagon will ask the White House next week to send thousands of more troops to Afghanistan to support the Afghan forces fighting Taliban.