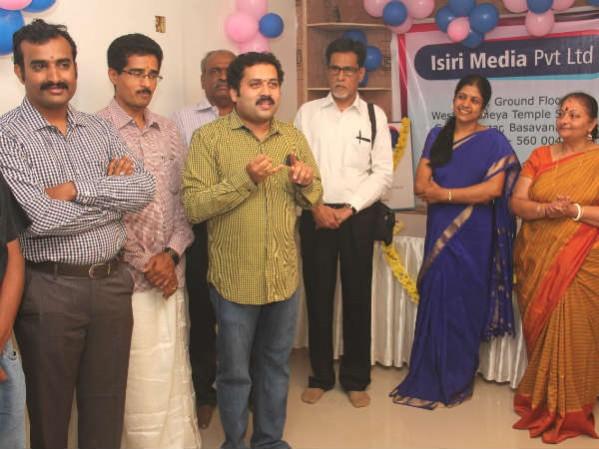 Isiri is the latest to join the growing list of Kannada TV entertainment channels, under the general entertainment channel (GEC) category.
The entrant will be up against six established channels in Kannada, including market leader Udaya TV, Colors Kannada, Kasthuri TV, Suvarna TV and Zee Kannada. Apart from the aforementioned GECs, it will also face stiff competition from 24x7 news channels and movie channels, as it will be vying for a pie of the Kannada television entertainment market.
Over 35 channels run programmess around the clock in Kannada to keep viewers of different tastes and ages engaged. This means Isiri definitely has to be really different from the rest in order to be a serious contender in the TRP race.
Veteran journalist SK Shama Sundar, who has rich experience in print, online and television, says that Kannada TV industry has a limited market. "Here, we face competition from Hindi and other languages. Hence, we should have something really different to sell your ideas to the audience. Rehashing the content will not work at this stage as audience are hungry for fresh and unique content."
But M Ravishankar, the head of Isiri, is optimistic about the market as he says the Kannada TV industry market is estimated to be worth Rs 625 crore of which Rs 450 crore is enjoyed by GECs.
"We are not competing with any other channels and Isiri wants to have its own viewership. Today, audience are forced to the watch the content whether they like it or not for the lack of better options. It is because the channels have failed to understand the nativity. The lacuna would now be filled by us," he said.
Shankar said there is not any competition between 24/7 news channels and GECs as they are viewed by two different sets of viewers. "The advertisers are less compared to entertainment channels. And GECs have better TRPS than news channels as audience keep flipping channels."
"It is not the same in case of GECs as audience watch interesting programs without changing channels," he added.
SK Shama Sundar agreed with Ravishankar. "24x7 news channels are in no way competing with GECs. There is uniformity in the content that news channels air. For an example, if Modi arrives to Bengaluru, all the channels will be covering the same news. But it is not the same in case of GECs."
He explained that the TRPs of news channels have come down in the last couple of weeks. "Initially, it was easy for us to assume that the unpredictable power cuts in the state have taken toll on the TRPS. But on closely examining, it is realised that the TRPs of GEC have increased in the same time period. It ends the debate."