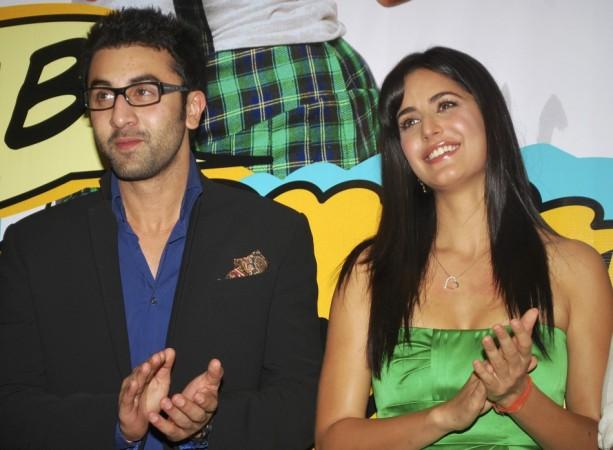 Katrina Kaif and Ranbir Kapoor will soon change their relationship status if we are to go by the latest reports. Several sections of the media has reported that Bollywood's most-talked-about couple is all set to get engaged.
The grapevine is abuzz with the bews that Ranbir is planning to propose Katrina on his birthday next month. Mid-Day reported that "signs have been out there for a while for everyone to see."
"A lot of hearts are set to break on Ranbir's birthday. But looks like the man has made up his mind," Mid-Day quoted a source as saying.
The couple's relationship has been making headlines since their pictures taken in Spain and Sri Lanka went online. The duo was spotted getting cosy around the beaches of Spain and a coffee shop in Sri Lanka. Katrina was even photographed in a bikini with Ranbir.
In fact, the leaked photos have hinted that they are "more than just good friends" though they haven't made their relationship public. It was also reported that Ranbir had gifted an expensive pair of earrings to Katrina on her birthday. Meanwhile, Rishi and Neetu Kapoor are said to be not happy with their son's choice.
Neither the Kapoor family nor Katrina, was busy with her sister's marriage in London, have confirmed the reports of the impending engagement plan.
Katrina's spokesperson has denied the report saying that "This is not possible because on Ranbir's birthday, he is going to be promoting his film Besharam and so he will be travelling."