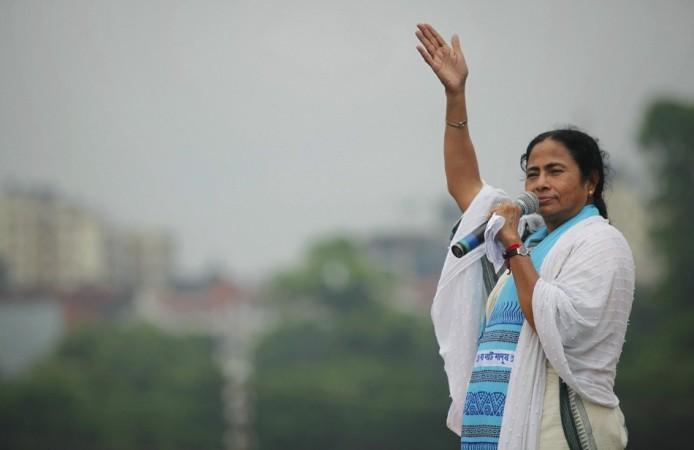 From her looks, anyone will have the impression that Trinamool Congress Chief and West Bengal Chief Minister Mamata Banerjee is a tough person, who is not scared of taking tough decisions. Yes, she has taken some bold decisions in the recent past but she seems to be too sensitive on matters related to her image.
Mamata Banerjee's world is surrounded by controversies of late. She first invited the wrath of the media houses by listing out leading newspapers from the state libraries. Then the arrest scientist Dr Partho Sarothi Ray for participating in a demonstration against slum eviction in east Kolkata and professor Ambikesh Mahapatra for spreading a cartoon of the CM spoiled her image in more ways than one.
Mamata Banerjee accused the leading newspapers in West Bengal of distorting the image of her government. She claimed that the media houses in the state writes only negative things about her government and banned major dailies like Ananda Bazar Patrika, Bartaman, The Telegraph and The Times of India from state libraries.
The CM then kicked up a storm in the state by arresting Dr Partho Sarothi Ray, a molecular biologist at the Indian Institute of Science Education and Research (IISER), Mohanpur, and Chemistry professor Ambikesh Mahapatra at Jadavpur University. The former was detained for taking part in a demonstration while the latter for spreading a cartoon believed to show her in bad taste.
It is also reported that the Mamata government has taken on social networking giant Facebook.
The state CID has reportedly written to Facebook to delete certain morphed photos of the West Bengal Chief Minister and a Trinamool Congress supporter by name Suman Naskar filed a complaint on April 12.
Mamata Banerjee has made many enemies in her bid to clean up her alleged detractors, as she seems to have adopted wrong means to tackle the issues. Running into intellectual people for reasons that most leaders would take in good vein seems to have spoiled her image and not the actual incidents.
Hitting out at the 'fourth estate of the state' will not help her. Trying to stop her morphed photo from circulating on internet may not bear fruit too, as it's just a cartoon and not a vulgar or obscene photo.
Is Mamata Banerjee too sensitive?