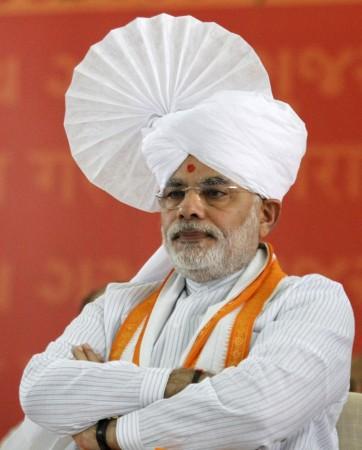 Have the thought of Gujarat Chief Minister Narendra Modi taking on Congress leader Rahul Gandhi in the next parliamentary elections ever crossed your mind? Well, it may happen if the opinion of Time magazine has anything to go by.
Narendra Modi has been featured on the cover page of Time magazine's Asia edition with a headline that reads "Modi Means Business. But can he lead India?".
The magazine said that could pose as a threat to Rahul Gandhi in the next elections.
"With two years left before the next national election in 2014, Congress hopes its young scion, Sonia's son Rahul, will refresh the party, but a resounding loss in a recent state election makes him look vulnerable," said the magazine, adding, "Modi, 61, is perhaps the only contender with the track record and name recognition to challenge Rahul Gandhi."
The magazine said that Modi's image had been marred because of the alleged link to Godhra riot case but people from other countries think he can bail out India from bad times.
"Many Indians recoil at any mention of a man whose name is indelibly linked to Gujarat's brutality of 2002; choosing him as India's leader would seem a rejection of the country's tradition of political secularism and a sure path to increased tension with Muslim Pakistan, where he is reviled," it said, adding, "But when others think of someone who can bring India out of the mire of chronic corruption and inefficiency - of a firm, no-nonsense leader who will set the nation on a course of development that might finally put it on par with China - they think of Modi."
The cover story of the magazine talks about Modi's stupendous success in industrializing Gujarat during his chief ministership.