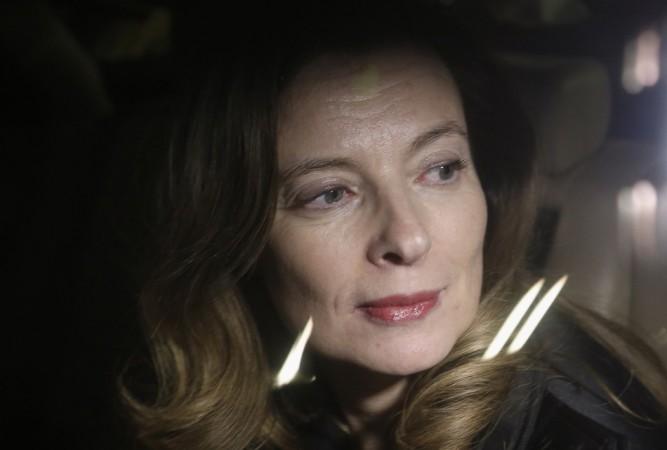 French President Francois Hollande officially announced his separation from long-time partner Valerie Trierweiler on Saturday.
"I am making it known that I have put an end to my partnership with Valérie Trierweiler," an AFP report quoted the French President as saying, thereby stripping Trierweiler of the First Lady title and eliminating her from all official government duties.
Soon after the announcement, the former First Lady's official web page and her Twitter account were also deleted from the Elysee Palace website.
Trierweiler's arrival in India for a charity event in the early hours of Monday, just a day after being publicly jilted, has confirmed the news that she is in no mood to leave the world stage.
Media and Twitter is abuzz with speculations that Trierweiler is hoping to be the next Princess Diana after French politician Roselyne Bachelot tweeted: "Valerie – the new Diana?"
Princess Diana had dedicated her life to working for the betterment of the poor, soon after her divorce from Prince Charles. And Trierweiler is expected to follow the same path, according to various reports.
During Trierweiler's stay in India, she will have a bodyguard as well as her old chief of staff. But this is solely to ensure that the former First Lady could do no harm to Hollande's image, Mail Online reported. The publication, citing an official source, added that this will be the last time the French government will be aiding Trierweiler's foreign trip.
Speaking about the split, Hollande said in an interview with Time that his private life can often be a challenge as he is constantly under the media glare.
"In my own situation I cannot show anything… And I believe that everybody now understands that President or not President, one is entitled to have a private life. But of course when one is President this creates duties and obligations," Hollande said.