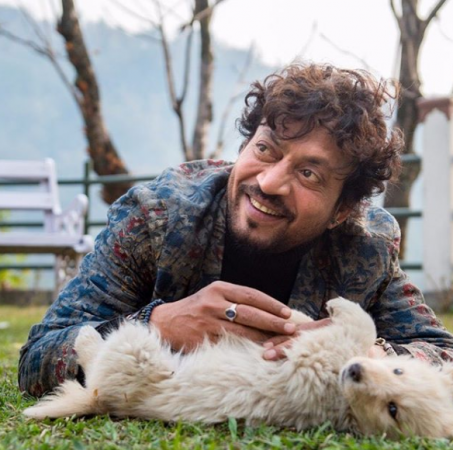 Irrfan Khan's tweet about his health has left Bollywood and his fans shocked and worried. 51-year-old, Irrfan Khan wrote: "Sometimes, you wake up with a jolt with life shaking you up."
Abhinay Deo, who has directed Irrfan's upcoming film Blackmail, told Mumbai Mirror: "I read his message on Twitter and it was shocking to find out about this health. He never showed any signs of illness while we were shooting for Blackmail, nor did he mention anything about it. I am sure the doctors are doing their best and providing necessary treatment. I haven't called him because he and his family are taking care of the situation, and during such a time, they need their privacy."
Talking about the release of the film, Deo told the leading daily: "As of now, the film is going to release as per schedule on April 6. It all depends on what news comes from Irrfan and his doctors' end. Then we can take a call and defer the release, if needed. It's commendable of him to come out on a public forum and speak about what he is going through, as this will put an end to speculations that may have started."
Kudos to Irrfan Khan, who even in this condition is not backing down and is supporting/promoting his film Blackmail. Just before the tweet, Irrfan had posted a new song from his film by Guru Randhawa.
For those unaware, on February 21, Irrfan Khan's spokesperson informed media that the actor has been diagnosed with "severe case of jaundice". And next we knew was director Vishal Bhardwaj, postponed his film based on gangster Sapna Didi, due to his protagonists' health reasons. (Deepika Padukone is suffering from back pain)
Irrfan Khan on Monday wrote: "The last fifteen days, my life has been a suspense story. Little had I known that my search for rare stories would make me find a rare disease. I have never given up and have always fought for my choices and always will. My family and friends are with me... In trying times, please don't speculate as I will myself share with you my story within a week — ten days, when the further investigations come with a conclusive diagnosis. Till then, wish the best for me."