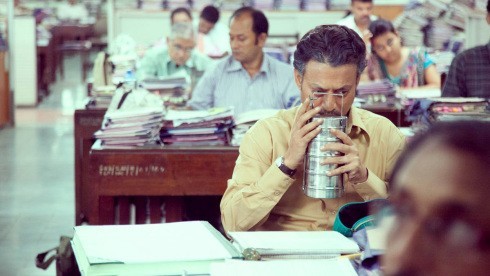 Indian director Ritesh Batra's debut film "The Lunchbox" (Dabba) has been chosen as the best film at the 2013 edition of World Cinema Amsterdam Film Festival.
The film was awarded the best film award at the film festival which commenced on 7 August.
Co-produced by Anurag Kashyap and Guneet Monga, among others, "The Lunchbox" is about an affair between a government official and a neglected housewife that begins after the mistaken delivery of lunchbox reaches the former.
According to the official website of the film festival, the film received 4,396 votes followed by a 2013 Chilean-Spanish drama film "Gloria" at second spot and "Songs of Redemption" at third position.
French drama "Le Passé" was voted as the fourth best film, while "Het Geheim van Mariënburg" rounded off the top five list.
Batra will also receive an amount of €5000 approximately ₹4 lakh. The film will hit screens in Netherlands by the end of the year.
Earlier in May, the film bagged Critics' Week Viewers Choice Award at the 66th Cannes International Film Festival.
"It's so simple and yet it's so universal. It's about two people who haven't quite kept pace with the way the world works. It's so charming. It's such a fantasy. I'd love this to happen to someone I know," Nimrat Kaur told a website earlier this year.