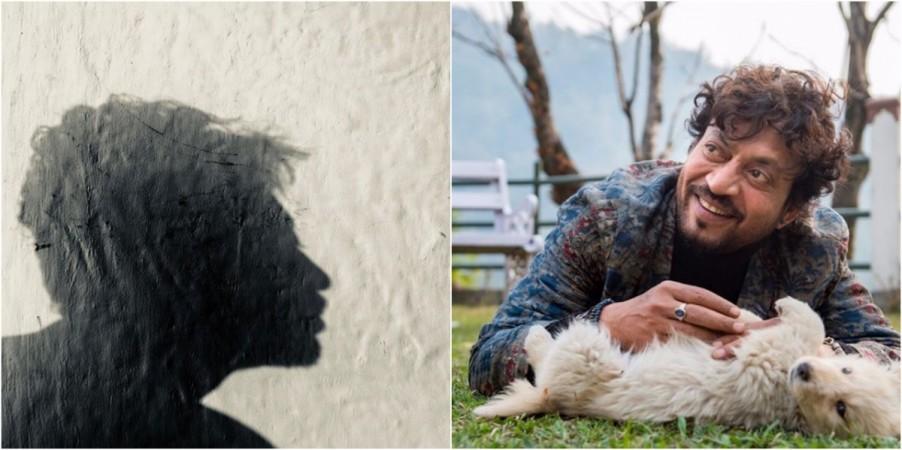 Irrfan Khan who is battling neuroendocrine tumor is currently in London for his treatment. Blackmail actor posted a picture (which is his shadow) on Instagram with beautiful Rainer Maria Rilke poem.
He wrote: "God speaks to each of us as he makes us, then walks with us silently out of the night. These are the words we dimly hear: You, sent out beyond your recall, go to the limits of your longing. Embody me.n Flare up like a flame and make big shadows I can move in. Let everything happen to you: beauty and terror. Just keep going. No feeling is final. Don't let yourself lose me. Nearby is the country they call life. You will know it by its seriousness. Give me your hand #rainermariarilke."
The beautiful poem posted by the Hindi Medium actors shows his everlasting faith in God. It might not clear the obstacles in a jiffy but these powerful lines by Rilke surely give the courage to keep him moving forward. I think for all of Irrfan's struggle, this kind of faith will make this treatment easy for him. As an actor, to be filled with such pressing emotions during such a tough time says a lot.
As Vishal Bhardwaj said, 'Irrfan Khan is a warrior' and will fight his way through this.
After all the malicious rumors and speculations about Irrfan Khan's 'rare disease', the actor took to social media to reveal the true story. He wrote: "Life is under no obligation to give us what we expect: Margaret Mitchell. The unexpected makes us grow, which is what the past few days have been about. Learning that I have been diagnosed with NeuroEndocrine Tumour as of now has now has admittedly been difficult, but the love and strength of those around me and that I found within me has brought me to a place of hope. The journey of this is taking me out of the country, and I request everyone to continue sending their wishes. As for the rumours that were floated NEURO is not always about the brain and googling is the easiest way to do research :-) To those who waited for my words, I hope to be back with more stories to tell. [sic]"