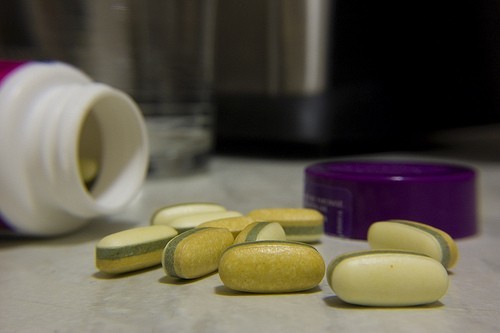 More than 150 students of a government school in Odisha were rushed to hospital on Tuesday after they took iron tablets distributed at the school.
The incident happened around 12.30 pm at the Gopinathpur Upper Grade Middle English School in the Puri district. Of the total 300 students who took the pills, nearly 177 developed nausea, vomiting and stomach pain.
Nearly 60 students have been hospitalised in Rebena Nuagaon CHC and the rest 117 in the District Headquarters Hospital at Puri. Almost 15 students required admission to the ICU after their health deteriorated and became critical, Orissadiary.com reported.
According to the doctors, the students had taken the tablet on empty stomachs and improper administering of the supplements led to the occurrence. "The medicine should not be taken on an empty stomach," additional district medical officer (Puri) Dr Sangram Das, told The Times of India.
The school distributed free iron supplements as part of the state government's scheme to address anaemia among school children. The iron tablets that made the students sick reportedly came from the District Headquarters Hospital and were distributed among 17 primary schools, Orissadiary.com reported. The site reported that the tablets were manufactured by a Noida-based company called Unicure India Private Ltd. Chief Minister of Odisha Naveen Patnaik has ordered for an investigation in the matter.
The recent past has seen similar incidents related to the distribution of iron supplements in schools. In September, 12 students of a primary school in Mathura district were hospitalised after taking iron tablets at their school.
In July, students from different districts of Haryana fell ill after taking the iron tablets distributed at the school. The tablets were distributed as part of the Haryana Health Department's supplementation programme. Nearly 880 students required hospital admission to treat nausea and stomach pain, The Hindu reported.
In another incident in July, 25 schoolchildren of a municipal high school in Kandakur, Hyderabad, fell ill after consuming iron supplements.