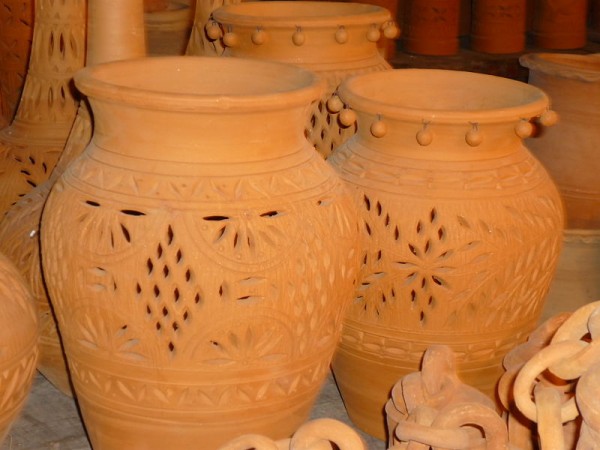 A team of researchers from the Government PU College in Karnataka have unearthed large number of Iron Age burials in Turuvekere taluk of Tumkur district.
The burials discovered in the Hutridurga Fort area are around 3,000 years old. Among the remains that were recovered include iron weapons, potteries with graffiti and several antiquities, that dates back to the period of Tipu Sultan's reign.
The researchers located the circular shaped burial site on an agricultural area on the eastern foothills of Hutridurga. The pottery recovered in Hutridurga resembles the ones found on Savandurga Iron Age site, according to the researchers.
"Because of our interest in history, we go to fort areas almost every week. We found the burial site during one of the explorations. Incidentally, this area also has iron ore deposits and the connection between Iron Age culture and iron ore is to be studied," The Hindu quoted H.G. Rajesh and Puttaraju, history lecturers of the Government PU College at Sheegehalli in Turuvekere, who discovered the Iron Age burials.
The researchers, however, fear that increase in mining may eradicate many such burial sites that go unnoticed.
The historical Hutridurga Fort was the military base camp of Tipu Sultan during his fight against the British, which the latter conquered in 1791. The fort also has an inscription of Nadaprabhu Kempe Gowda (1534 A.D.)
"This is the first time that such burial sites have been discovered in this region. This indicates that the fort area had been inhabited even before Kempe Gowda's period," said S.K. Aruni, Deputy Director of the Indian Council of Historical Research (ICHR).
The presence of graffiti on the pot reveals the presence of habitations in the Bangalore region during those days, Aruni added.
"Hutridurga burial culture is also unique for 'Kalluseve,' a rare burial practice where the dead body is not buried but kept in open for animals or birds to eat. Following this, four to five people go back and collect the bones that are later buried. This is a unique practice found in south India," Aruni added.
Back in 2012, archaeologists discovered a vast burial site in a village close to Kancheepuram, Tamil Nadu. Interestingly, the remains uncovered were from a period earlier than the Megalithic Age or Iron Age in Tamil Nadu.
Several potteries and terracotta remains were recovered beneath the soil surface. Disintegrated human bones were also found in several urns, reported The Hindu.