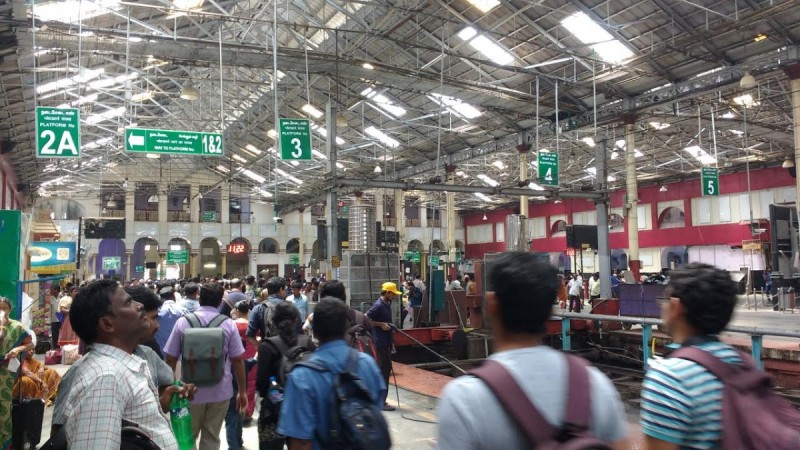 In view of the rising vulnerability to online commercial transactions as witnessed during the recent security breach of millions of debit cards, the Indian Railway Catering and Tourism Corporation (IRCTC) has come up with a list of dos and don'ts for people who book their train tickets on the portal.
The message also coincides with the forthcoming Vigilance Awareness Week observed from October 31 to November 5 every year. This year's theme is "Public participation in promoting Integrity and eradicating Corruption".
IRCTC has seen a spurt in ticket booking on its portal over the years, which makes the awareness even more important. In May this year, AK Manocha, managing director at IRCTC had said that 200 million tickets were booked on its portal in 2015-16, up from 183 million tickets in the previous fiscal and had estimated a growth of 20-25 percent (over 200 million e-tickets) for the current financial year.
Its recently-launched travel insurance has also received overwhelming response since launch in September, with 10 million passengers availing the facility within 29 days of commencement.
The IRCTC had introduced the optional travel insurance policy on September 1, covering death or disability arising out of various "untoward incidents," including terrorism.
Here are the dos and don'ts issued by the IRCTC:
E-ticketing
While creating your own personal ID at www.irctc.co.in, please give correct details like name, address, mobile no., e-mail address.
If booking through agent, book through IRCTC authorised retail service providers (list available at www.irctc.co.in) and pay the prescribed IRCTC and agent service charge per ticket irrespective of number of passengers. Always insist to have cash receipt of the full amount paid by you.
Please ensure that agent gives your mobile number while booking so that you get SMS of ticket details including the fare + other charges.
Never purchase or sell e-tickets generated from personal user IDs. It is an offence under section 143 of the Railway Act 1989. E-tickets purchased/sold from personal user IDs are liable to be cancelled at any time.
For overcharging/other irregularity committed by IRCTC authorised retail service providers, lodge a complaint (along with a copy of e-ticket and cash memo) with agentcomplaint@irctc.co.in.
E-catering
For booking of meal orders in trains/stations, use IRCTC website www.ecatering.irctc.co.in or phone numbers 1323 (Toll free) or SMS to 139 or mobile application with name 'Food on Track'.
The sole website for booking of meal orders to be delivered in trains/at stations is the IRCTC e-catering website.
All orders for delivery in train would bear the order number issued by IRCTC only.
Lodge a e-catering related Complaint on mail id — customercare.ecatering@irctc.com.