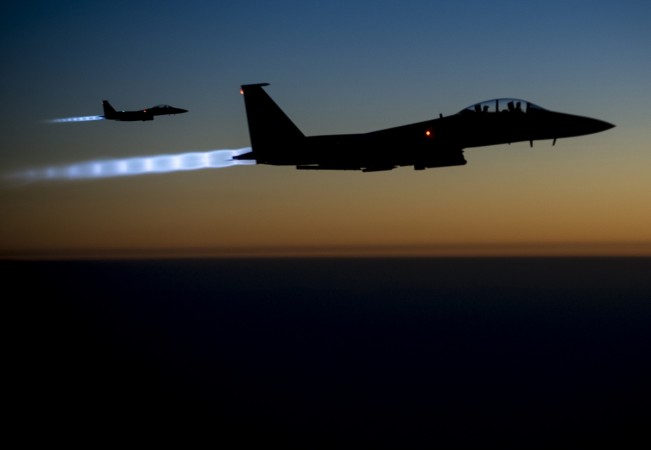 A bunch of inexperienced pilots have reportedly dropped essential supplies of food, water and ammunition at the Islamic State bases, an incident that raises questions about the effectiveness of the US-led military campaign against the Sunni militant outfit.
A senior security official told NBC News on Tuesday that an investigation is on as to how the supplies, meant for Iraqi soldiers fighting the hardliner Sunni militants, were actually dropped at the wrong location in Anbar province.
"Some pilots, instead of dropping these supplies over the area of the Iraqi army, threw it over the area that is controlled by ISIS fighters," Hakim Al-Zamili, a lawmaker in the Iraqi parliament was quoted by the channel.
"Those soldiers were in deadly need of these supplies, but because of the wrong plans of the commanders in the Iraqi army and lack of experience of the pilots, we in a way or another helped ISIS fighters to kill our soldiers."
Officials confirmed that the incident occurred on 19 September, but the story appeared in mainstream media only on Tuesday.
An Iraqi defense ministry official was also cited as saying that the incident did take place soon after the United States announced its decision to wage a war against the militant group. The official added that some air force pilots did not have enough experience and that "they are all young and new."
The report, however, comes at a time when news of the leader of the group Abu Bakr al-Baghdadi being injured is doing its rounds in some media outlets.
Rumours are rife that the self-proclaimed militant leader fled the intense US-led aerial bombardment in Syria after sustaining serious injury and that he is currently in the Iraqi city of Mosul.