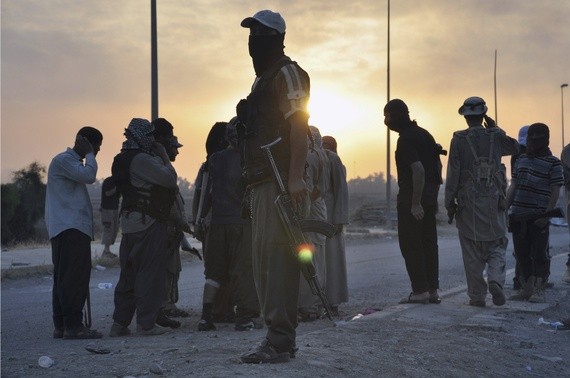 Iraqi forces have reportedly retaken the city of Fallujah from the Islamic State (Isis) group with a senior commander declaring on Sunday that Fallujah is now "fully liberated" after a month-long fight against the terrorist organisation.
According to Associated Press (AP), the Iraqi forces were backed by US-led coalition air strikes and paramilitary troops comprising mostly Shiite militia.
"We announce from this place in central Golan district that it has been cleaned by the counter terrorism service and we convey the good news to the Iraqi people that the battle of Falluja is over," Lieutenant General Abdul Wahab al-Saidi was quoted by Reuters as saying, citing Iraqi state TV.
Saidi added that while a few Isis terrorists had fled and some were still hiding in buildings, around 1,800 of them have been killed in the operation. This victory would enable the forces to march to Mosul, the group's de facto capital and Iraq's second-largest city, he further added.
Iraqi Prime Minister Haider al-Abadi had over a week ago claimed victory against Isis in Fallujah after forces entered the city and took control of a government complex, but the offencive continued west of Baghdad, including the Golan district, Reuters reported.
According to AP, the offencive has led to the displacement of thousands of families. Government camps are full of people displaced by the operation. According to the UN Refugee Agency, over 85,000 people have fled the city of Fallujah due to the fight. The organisation has called for funds to meet the needs of the displaced families. Over 3.3 million families have fled the city since ISIS took control.
Isis still controls areas in northern and western Iraq, the agency reported. The organisation had taken control of Fallujah in January 2014, six months after they declared a "caliphate" in Iraq and Syria