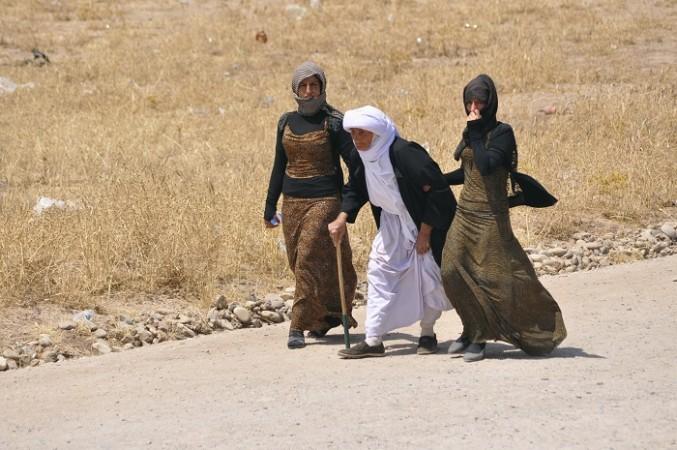 The Islamic State militants in Iraq have reportedly massacred more than 300 Yazidis, including women and children, who were kidnapped by the Isis fighters last year.
The mass killing of the Yazidis took place in Tal Afar district in northern Iraq, according to local media and Kurdish sources. Some reports citing local sources claimed that at least 600 Yazidi hostages, including many women and children, were killed by Isis.
The executions took place on Friday, in Tal Afar, located some 50km from Mosul.
Hassan Khallo, a local official from the Kurdistan Democratic Party (KDP), told media that all the Yazidi hostages were gathered together and were shot dead by the Isis. Khallo added that there were also Shia hostages, who were executed too.
It is reported that an Isis Sharia court sentenced the hostages to death. The Yazidi Progress Party's statement, quoted by the Kurdish Shafaq News, called the latest killing a "heinous crime" and called on Iraqi and international forces to free those still held by Isis.
The Yazidis are a minority group who believe in the peacock angel (Melek Taus), who is seen as the malevolent archangel, Lucifer or Satan, by the Sunni Muslims. The Isis, who are a Sunni radical outfit, hence considers it as part of their jihad to kill the "devil worshippers."