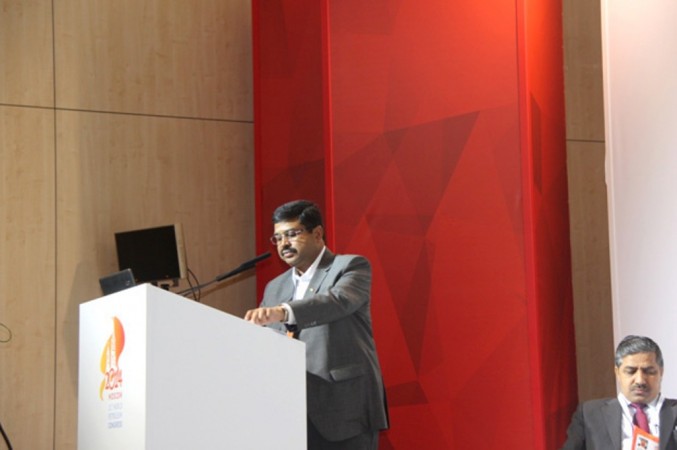 Crude oil imports to India from the internal violence-hit Iraq have not been hindered so far, said the Union government on Thursday, 19 June. Union Minister of State for Petroleum and Natural Gas Dharmendra Pradhan stated this while reviewing status of the current availability of petroleum products in the country in the light of the on-going internal conflict in Iraq.
Pradhan held a meeting with his Ministry's officials and representatives of the public sector undertaking Oil Marketing Companies (OMCs) like IOCL, HPCL.
The Minister said that India imported about 13 percent of its crude oil requirements from Iraq last year. This year, the government-owned oil marketing companies had planned to import 19.4 million metric tonne (MMT) or 20 percent of India's crude oil requirement from Iraq by IOCL and HPCL, Pradhan explained. He confirmed that against the 18.7 MMT of crude oil imports planned by the two OMCs from Iraq in 2014, 50 percent of the contracted quantity has already been lifted.
Crude supplies to India come from the Basra oilfields, situated well away from the conflict zone in the north-eastern part of Iraq, Pradhan said. He added that loading of crude oil into ships by the two government-owned IOCL and HPCL, from the Basra oil terminal is continuing normally.
However, the oil marketing companies have been asked to prepare a contingency plan for both short and medium term including diversification of their resources for import of crude oil in order to minimize the impact of any geo-political instability in the middle-east. It was also confirmed during the meeting that there is no possibility of supply disruption at present and adequate supply of petroleum products throughout the country would be maintained by the OMCs, said the minister.
In 2013-2014 financial year, India imported 25.1 million tonne of crude oil from Iraq by all oil marketing companies in the country including private companies like Reliance Industries. An equal quantity of crude oil import is planned for the current year also.
Due to the Sunni Muslim violence in northern Iraq, prices of Brent oil rose 17 cents to $113.62 a barrel on 18 June, say media reports.