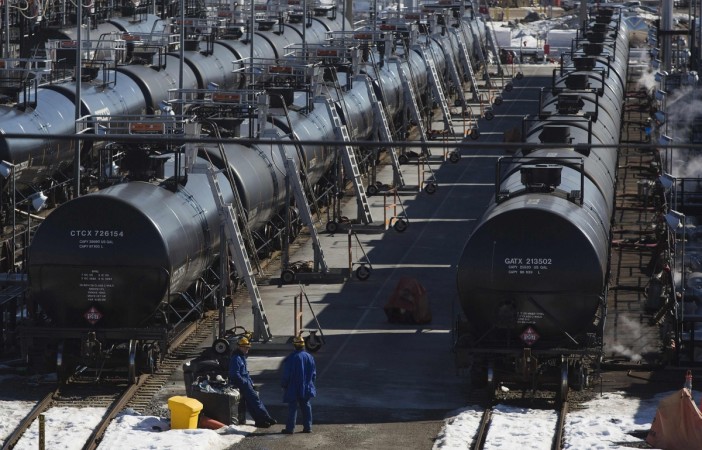 With the Islamic militants' seizure of Iraq's largest oil refinery on Wednesday, the world is set to see a sizeable hike in crude oil prices, and with the Middle East country being our second largest oil supplier in the world, India is set to be badly affected.
Some news reports suggested that the expense of the internal crisis in Iraq could spill out to India costing it to a tune of ₹20,000 crore.
"The hardening of crude oil prices by $3 a barrel can dig a hole of anywhere between Rs. 20,000 crore to Rs.25,000 crore in the government's budget for 2014-15, as oil subsidy costs would go up," Hindustan Times quoted a senior government official.
The crisis could also affect the Union budget to be announced next month by at least ₹200 billion ($3.3 billion), according to Reuters.
The militant faction of Al Qaeda, The Islamic State in Iraq and the Levant (ISIL), stormed into Baiji in Iraq that houses the largest oil refinery, just 200 kilometres from the capital city of Baghdad. News reports on Thursday suggested that the militants had also dangerously neared Baghdad itself.
The global oil prices are now expected to touch a staggering $120 a barrel, and as the oil price increases by every dollar, India's oil bill goes up by ₹7,500 crore, according to the HT report.
This in turn could affect the government's fiscal deficit, which was targeted at 4.1 percent of the GDP for the financial year till 2015.
"If oil prices remain high even for three to four months around $120 a barrel, it could have a significant impact on the fiscal deficit and economic growth," a senior Finance Ministry official told Reuters.
The indications of oil prices touching $120 a barrel are derived from the fact that in the last week alone, since the Islamic militants began their surge over Iraq, Brent crude prices, which is regarded as an international benchmark for oil, rose from $3 to $113. On Wednesday, following the Iraq offensive, it rose to $114 per barrel.
India is the world's fourth largest consumer of oil, importing 4 million barrels per day (bpd) of crude oil, of which more than half a million comes from Iraq. Oil imports constitute more than a third of India's total bill.
The crisis is set to give the Narendra Modi government its first test in foreign policy, not only because of its significant impact on India's budget, but also over the fate of the 40 Indians who are believed to have been kidnapped by militants.
While the govenrment is already fighting food inflation, the oil crisis could swell up the subsidy bills.
The outgoing UPA government had reportedly based its interim budget in February on an assumption that India's oil imports would cost around $105 per barrel on average in the current fiscal year.