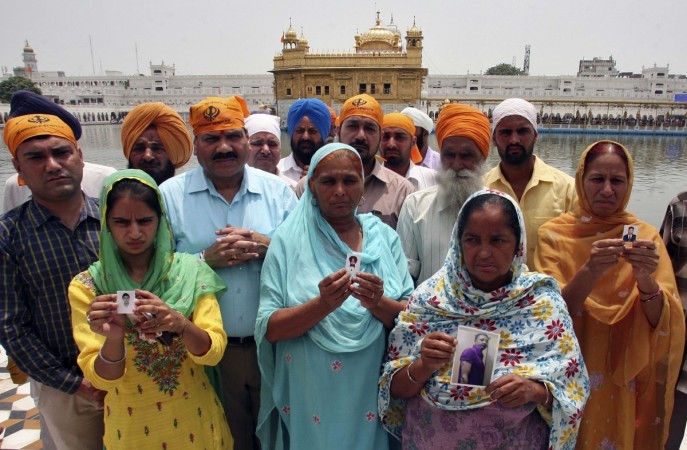 The government on Saturday said that all Indians in captivity of suspected Islamic State of Iraq and Syria (ISIS) militants are unharmed and "every possible effort" was being made to ensure their release, reported the Press Trust of India.
External Affairs Ministry spokesperson Syed Akbaruddin stated that the government has established contact with the abducted Indians late on Thursday night.
The Indians, mostly from Punjab and Haryana states, were working as construction workers or as sanitary workers in the Iraqi city of Mosul. As many as 40 workers were kidnapped around a week ago by the suspected ISIS fighters who have reportedly taken control of Mosul and Tikrit.
After days of abduction, the government has revealed that the kidnapped Indians are all safe and no demand has been made till now for their release.
One of the abducted Indians, who managed to flee captors, has told Baghdad-based Indian embassy officials that ISIS militants might use the remaining 39 Indian hostages as human shields in case there was a military action by Iraqi or US authorities.
The Indian worker, named Harjit Singh, managed to escape from his captors by joining a group of Bangladeshis and jumping over a barbed-wire fence. He is now in the safe custody of Kurdish authorities in Erbil, reported the Hindustan Times. Singh also told the officials that the hostages were being used as porters to carry weapons and to perform jobs like cooking and cleaning.
Other stranded Indians in Iraq, including the 46 nurses from Kerala who were working in a hospital in Tikrit, are reportedly safe.
"The ground position seems to indicate that the ISIS [Islamic State of Israel and Syria] rebel advances are halted and will stay restricted to the Sunni-majority areas to north-west Iraq. As a result, Indians in cities like Najaf, Karbala, Basra and all of Kurdistan are safe," an official source told The Hindu.
"About 15,000-20,000 legal and illegal immigrants of Indian origin are in Kurd areas, while another 10,000 are in other parts of Iraq. Of these, a few hundred or less will be in areas that are seeing fighting," the source told the news daily.
Meanwhile, Amnesty International claimed on Saturday that hundreds of Indians are stranded in Najaf area and are unable to return home as their employers are refusing to return their passports. Official sources have said that the Indian mission in Baghdad has contacted the company in Najaf, which has hired the Indians, and the matter will be resolved soon.
"We have contacted the company concerned. The companies are already responsive. We are already working with them. They will have these people come across. There will be somebody from embassy who goes there, will sit down with the company and all the employees and decide on this," official sources told PTI.