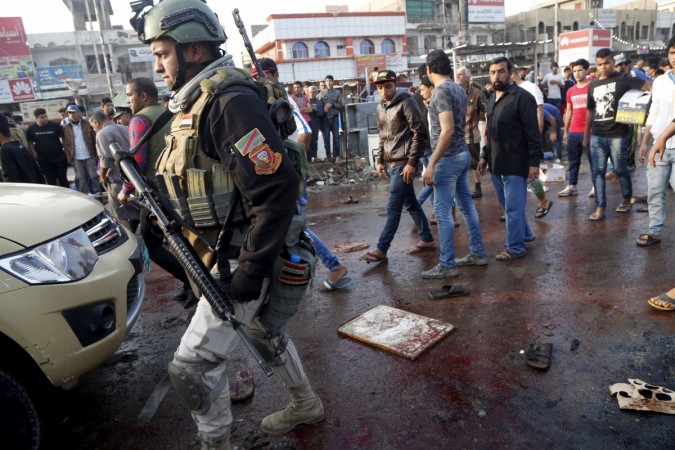 A senior Iraqi general and five soldiers were killed when four suicide bombers of the Islamic State group attacked an army headquarters in the west of Baghdad, the army and police reportedly said Tuesday.
The suicide bombers entered the headquarters in the Haditha area of Anbar province late Monday night, Agence-France Presse quoted its sources as saying.
The deceased include Staff Brigadier General Ali Aboud and Lieutenant Colonel Farhan Ibrahim.
On Monday, at least 70 people were killed and over 100 injured in the twin suicide bombings in a Shi'ite district of Baghdad. ISIS had claimed responsibility for the attack, according to Reuters.
Two suicide bombers on motorcycles blew themselves up in a market in Sadr City. The militants of the Islamic State group have often carried out attacks in parts of Iraq, particularly targeting Shi'ite Muslims.