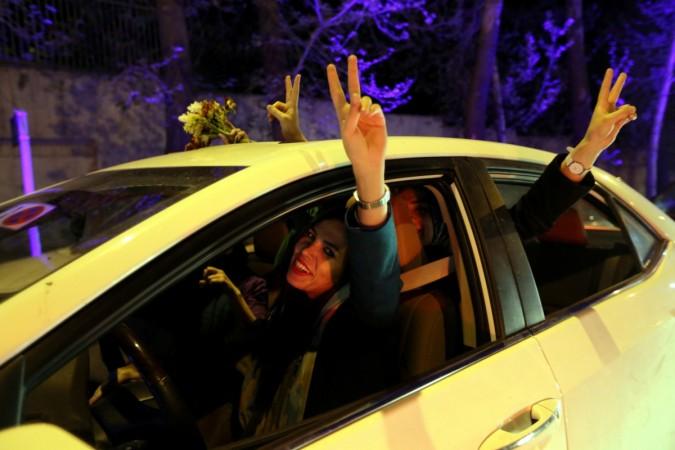 Even as more Iranian women are driving their cars without wearing headscarves (hijab), a strange debate has arisen across the country: should the interior of a car be treated as private space? The answers are contradictory, indicating a rift between various organs of the state, and thankfully so.
In a country where wearing the hijab became mandatory for women ever since the Islamic revolution in 1979, things are beginning to look up for women.
However, the conservative interpretation by the judiciary puts them in a disadvantageous position. "The invisible part of the car, such as the trunk, is a private space, but this does not apply to the visible parts of the car," the Guardian quoted Hadi Sadeghi, the deputy head of Iran's judiciary body, as saying.
A lawyer said that the interpretation is flawed, and therefore, an affront to a citizen's rights. "The law says that the space within a car is private space. The government's citizens rights charter [launched by Rouhani] also considers a car to be a private space and it is incumbent upon enforcers to respect that," Hossein Ahmadiniaz, a lawyer, told state news agency Irna, according to the publication.
The police share the judiciary's views, though in a different way. "What is visible to the public eye is not private space and norms and the rules should be respected within cars," the Guardian quoted Saeid Montazeralmahdi, a spokesperson for the Iranian police, as saying.
Strangely, a cleric debunked the police's view, along with a warning. "People's cars, like people's houses, are their property and a private space and infringing upon this space will disturb people's moral security and will harm women's trust in the police," Abolfazl Najafi Tehrani, a Tehran-based cleric said in a tweet.