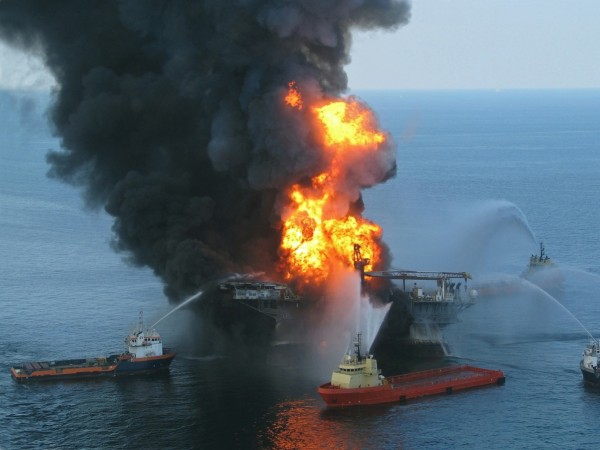 At least 32 people are missing after an Iranian oil tanker carrying 1,36,000 tonnes of oil collided with a Chinese bulk ship off China's east coast and caught fire on Saturday evening.
According to Reuters, the Ministry of Transportation said that the mishap between Sanchi tanker, registered in Panama, and the CF Crystal took place some 160 nautical miles off the coast near Shanghai.
The missing crew members, 30 Iranians and two Bangladeshis, belong to the Sanchi tanker. A search operation has been launched and the Chinese maritime authorities have dispatched police vessels and three cleaning ships to the scene to clean up the spill.
32 crew members, incl. 30 Iranians & 2 Bengalese, have gone missing after a Panama-registered oil tanker and a Hong Kong-registered bulk freighter collided off China's east coast on Sat evening. Search and rescue are underway pic.twitter.com/o7jDIu9oDb

— People's Daily,China (@PDChina) January 7, 2018
On the other hand, China's official Xinhua news agency said that eight Chinese ships have been sent for the search and rescue operation.
"Sanchi is floating and burning as of now. There is an oil slick and we are pushing forward with rescue efforts," the transportation ministry said.
South Korea has also deployed a ship and an aeroplane to aid the search operation.
Fortunately, the 21 members onboard the Crystal ship have been rescued. The ministry said that the crew members are all Chinese nationals.
Meanwhile, it is not yet known as to what caused the collision.
While the Sanchi tanker was carrying oil worth $60 million from Iran to South Korea, the Chinese bulk ship was carrying 64,000 tonnes of grain from the US to Guangdong province in southern China.