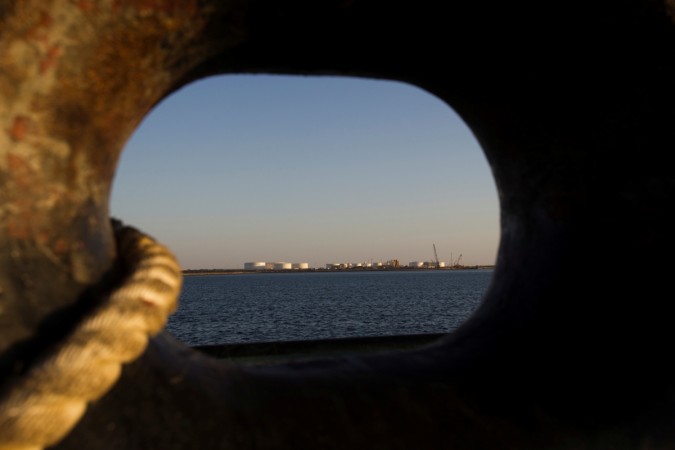 Iranian President Hassan Rouhani on Sunday inaugurated the first phase of Chabahar port, located on southern Iran. The port is strategically important to India and Afghanistan.
The project was constructed by Khatam al-Anbia, the largest Iranian contractor of government construction projects, reported Associated Press.
Several subcontractors were involved in building this port, including a stated-owned Indian company, which increased the port's capacity from 2.5 million tons of cargo to 8.5 million tons of cargo annually.
On the occasion of the inauguration of the port, Rouhani said it would bring "more engagement and unity" among regional countries. "We should go after positive competition, we welcome other ports in the region, we welcome Gwadar's development," he added.
Pakistan has been building the Gwadar Port with Chinese investment.
India has committed $500 million to build the Chabahar port to bypass Pakistan. For India, the port is strategically important since it strengthens a trade route for land-locked Central Asian countries bypassing rival Pakistan.
Moreover, External Affairs Minister Sushma Swaraj has made an unannounced visit to Tehran while returning from Russia ahead of the inauguration of the port with an aim to boost the ties between India and Iran, news agency ANI reported.
A month ago, India sent the first consignment of wheat to Afghanistan through the Chabahar Port, which Swaraj called a gift from Indians to Afghans.
Prime Minister Narendra Modi and Iranian President Hassan Rouhani signed a pact in May this year to develop the Chabahar port and other related infrastructure. Modi called the pact an "important milestone."
In the first phase, India will invest about $200 million (approx Rs. 1,346 crore) to develop cargo berths and terminals, while a 500-kilometre railway line will be constructed between Chabahar and Zahedan — the capital city of Iran's Baluchestan province — in the second phase.
According to Iranian state media, the inauguration of the port was attended by delegates from 27 countries.