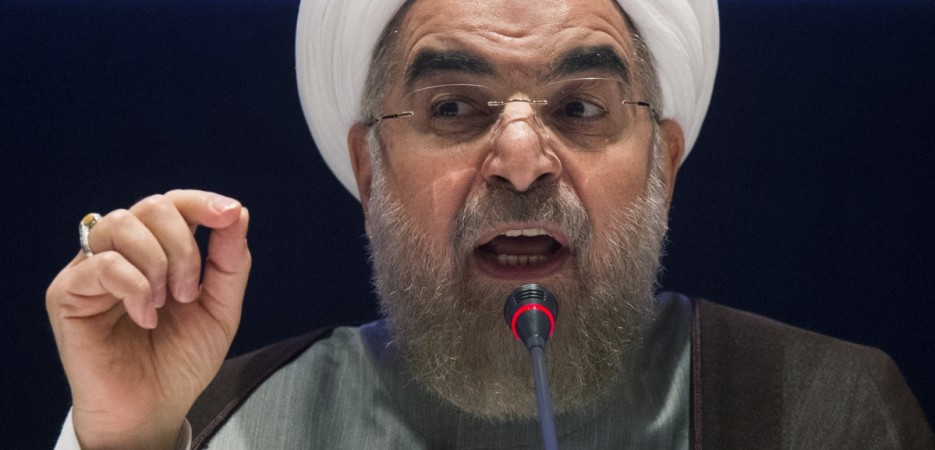 Iranian President Hassan Rouhani on Tuesday threatened to restart the country's nuclear programme within "hours" if the United States government continued to impose further sanctions on Tehran.
In a veiled threat to the US, Rouhani said a reconstituted nuclear programme would be "far more advanced," as the country could start enriching uranium to the level of 20 percent. Tehran had agreed to cease such enrichment activities under the terms of the Joint Comprehensive Plan of Action (JCPOA), after major concerns were raised on Iran's nuclear ambitions.
The landmark agreement was reached in 2015 between Iran, United Stated and other world powers, who lifted several economic sanctions in exchange for Iran to limit its nuclear activities.
"The world has clearly seen that under Trump, America has ignored international agreements... in addition to undermining the (nuclear deal)," said Rouhani. "The United States is not a good partner or a reliable negotiator."
"The deal was a model of the victory of peace and diplomacy over war and unilateralism. It was Iran's preference, but it was not and will not remain Iran's only option," he added.
US President Donald Trump has repeatedly called the Iran nuclear deal a "disaster," and is set on ending the pact citing that Iran is violating its terms.
Since he assumed presidential office in January, Trump has called for the pact's review twice, and has imposed sanctions on the country.
However, other world powers involved in the deal — Britain, China, France, Germany and Russia — disagree with Trump, stating that Iran is not violating the pact. The nuclear deal is being overseen by the United Nations nuclear watchdog, the International Atomic Energy Agency.
The latest sanction against Iran was approved by the Congress in August, which penalises Iran for its ballistic missile programme and other related activities in the region. Iran, however, has said it has the right to conduct missile tests on its soil and that it has complied with all the provisions of the nuclear deal.
Rouhani has warned the Trump administration that Iran could react promptly if further sanctions were confirmed against the country.
"The new US officials should know that the failed experience of sanctions and coercion compelled their previous governments to eventually come to the negotiation table," Rouhani said.
"If they want to try those experiences again, Iran will definitely revert to a far more advanced situation than it had before the negotiations, not in a matter of weeks or months but in a matter of days or hours," the Iranian President told lawmakers, according to The New York Times.